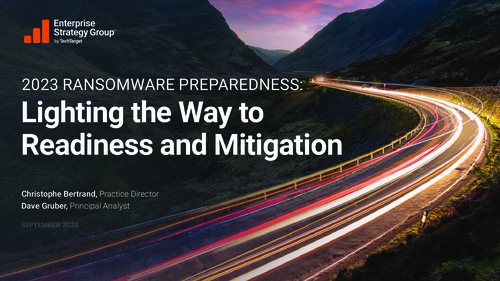 Ransomware is a significant threat that can potentially devastate organizations. In fact, nearly two-thirds (65%) of respondents consider it one of the top three most serious threats to the viability of their organization.
To address this issue, it's crucial to first comprehend its impact. So, despite being a relatively new issue in the world of technology and IT, it's encouraging to see that business leaders have recognized its severity. This realization has spurred efforts to find solutions.
Download this eBook to diver deeper into the below and more:
Frequency and categorisation of attempted ransomware attacks over the last 12 months;
Percentage of data organizations were able to recover their data after a successful ransomware attack;
Reviewing the extent to which organizations take additional specific steps to protect their backup copies and the success rates.