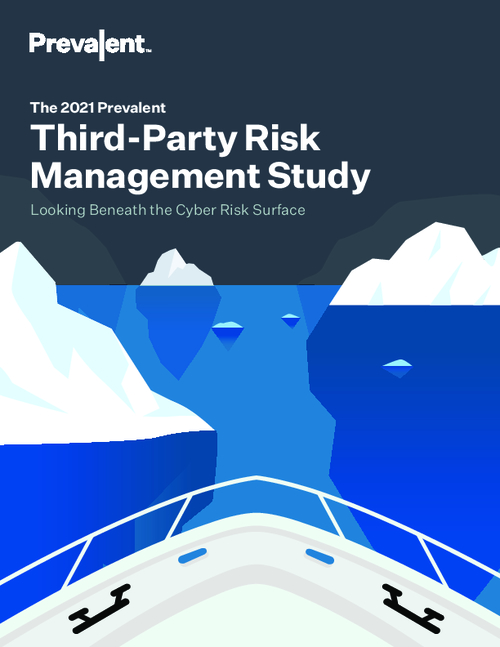 This definitive report from Prevalent is loaded with insightful data, analysis and recommendations from our survey of global risk management practitioners.
The report reveals why:
Organizations are missing important risks outside of cybersecurity
More attention should be paid to the entire third-party risk lifecycle
Procurement and business teams struggle for a seat at the TPRM table
Most organizations don't want to tackle third-party risk on their own
Download now, and you'll get immediate access to a 20-page e-book revealing our findings and recommendations, plus an infographic highlighting key results.
Are you ready to navigate the dangerous waters of third-party risk management? Use this report to benchmark your program against your peers and chart a course to TPRM success!