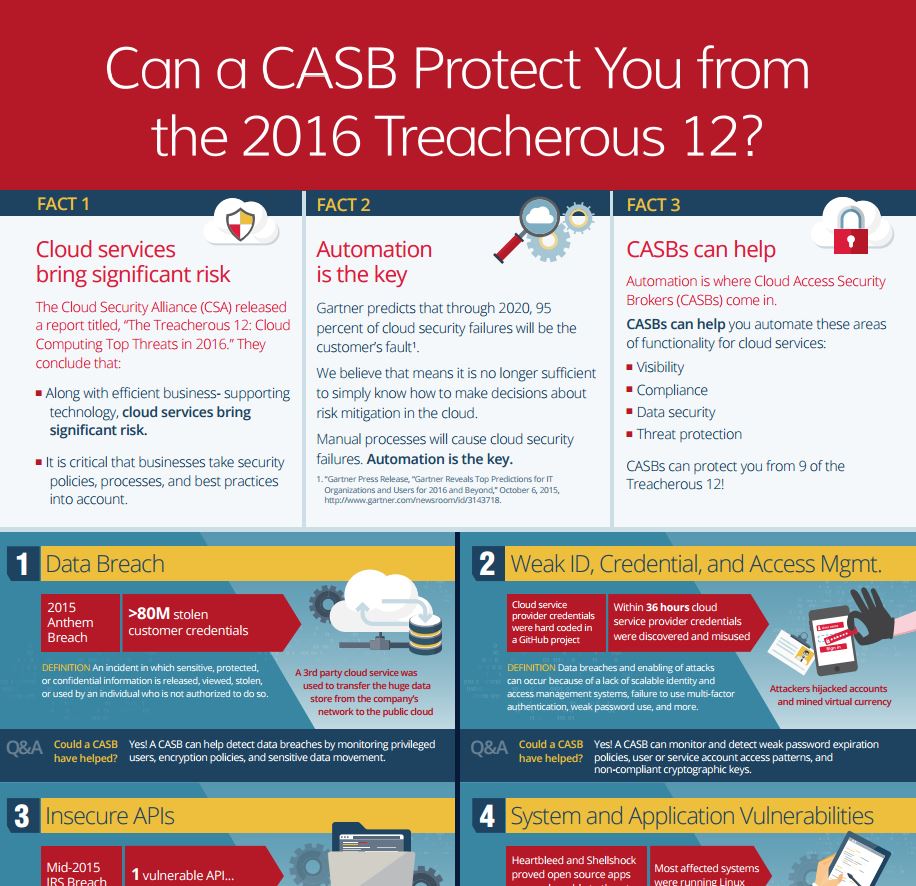 The Cloud Security Alliance (CSA) Top Threats Working Group released a report titled, "The Treacherous 12: Cloud Computing Top Threats in 2016." In this report, the CSA concludes that although cloud services deliver business-supporting technology more efficiently than ever before, they also bring significant risk. This is especially true because enterprise business units often acquire cloud services independently of the IT department and security officers, and often without regard for security.
Download this infographic to explore
Why automation is the key;
What risks cloud services bring and how to protect your organization;
How Cloud Access Security Brokers (CASBs) can help you automate visibility, compliance, data security, and threat protection of cloud applications.