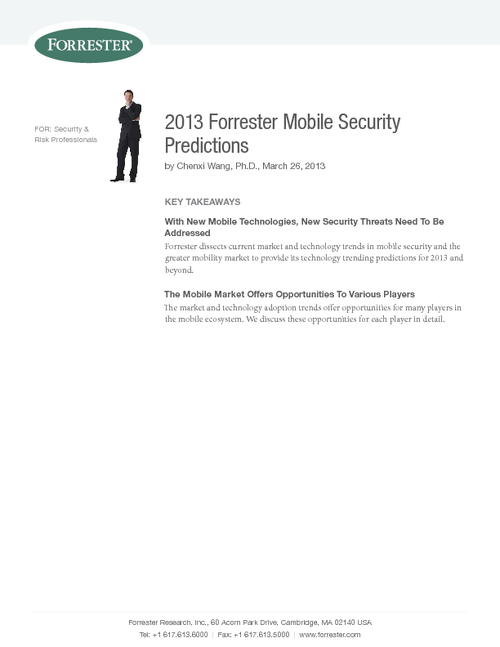 In its March 2013 report, "2013 Mobile Security Predictions," Forrester Research says that "seamless, on-demand mobile 'virtualization' will overtake MDM [mobile-device management]" as a core technology that IT professionals will turn to as a way "to segregate business content and data from the personal environment" in mobile devices.
This report:
Dissects current market and technology trends in mobile security and the greater mobility market to provide its technology trending predictions for 2013 and beyond;
Reviews market and technology adoption trends that offer opportunities for many players in the mobile ecosystem. Forrester discusses these opportunities for each player in detail.