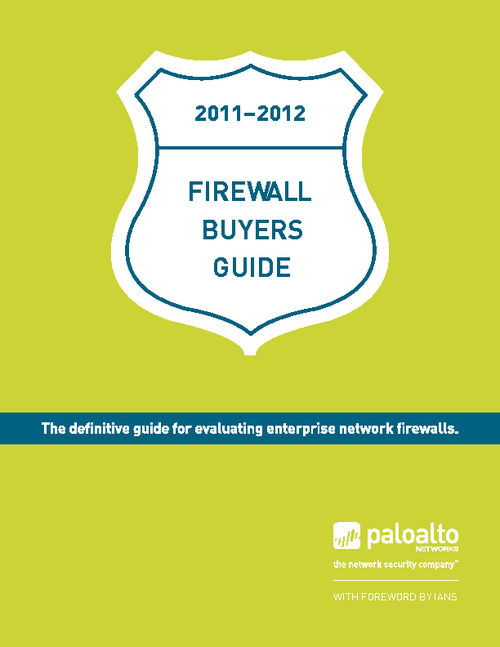 The firewall is the most strategic component of an organization's network security infrastructure. This has raised the need for organizations to analyze their currrent state of firewall technology along with researching the need of next- generation firewall capabilities. The rapidly changing needs of organizations and the trend of applications ignoring traditional port-based development methodologies, exposes the following challenge: How will the firewall evolve to meet these changes?
To cut through the noise and hype, check out the buyers guide from Palo Alto Networks to learn:
How changes in application behavior and usage patterns have steadily eroded the protection that the traditional firewall once provided;
The true definition of a next-generation firewall and the 10 critical requirements they must have;
How to effectively weed out the second tier players with request for proposal (RFP) and evaluation recommendations.
For additional information please see this interview.