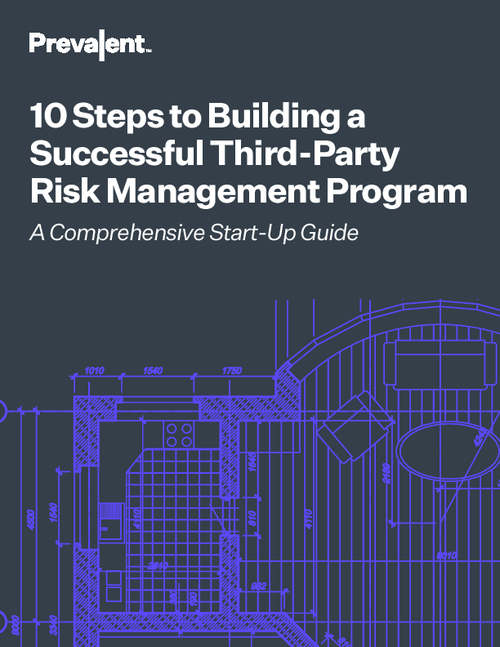 As vendor data breaches and supply chain disruptions continue to make headlines, it's easy to become overwhelmed by the demands of assessing risk across hundreds (or even thousands) of third parties.
Prevalent is here to help. We've tapped into 17+ years of experience in third-party risk management to identify the most critical decisions you'll need to make when establishing (or fixing) your TPRM program.
Our new start-up guide, 10 Steps to Building a Successful Third-Party Risk Management Program, provides specific guidance on:
Who should be involved in TPRM program decisions
How to identify, categorize and prioritize vendors and third-party risks
Which controls are most critical and how to assess vendors against them
Where to find the best risk monitoring intelligence for quickly scaling your program
How to measure vendor performance and evaluate your program
Download the guide now to access practical advice for starting your TPRM program – or getting an existing program back on track.