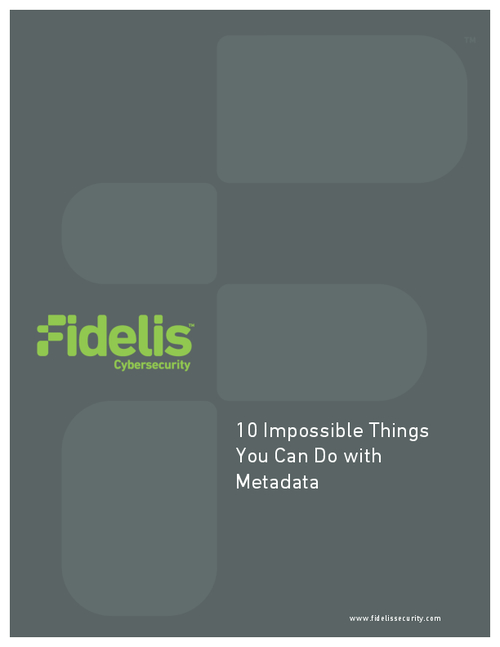 Historically, the only way organizations could come close to capturing high-fidelity data about what's happening on their network was to invest in a packet capture system.
That's so yesterday.
Full packet capture systems were never designed to facilitate the detection or investigation of advanced threat actors. Metadata is a game-changer in the security space. Think of it as Netflow on steroids and you'll begin to understand the power of metadata in making all your impossible tasks possible.
Learn 10 impossible things you can do with the right metadata, including:
See lateral movement within the network;
Contextualize and prioritize an alert;
Known when your applications are lying to you.