Welcome to HealthcareInfoSecurity.com
Media Site Focuses on Risk Management, Information Security, Privacy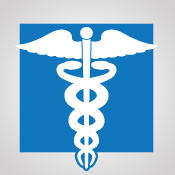 Information Security Media Group (ISMG) announces the launch of HealthcareInfoSecurity.com, a multimedia site providing news, insights and education on information security, risk management and privacy in the healthcare industry.

Designed for senior security leaders at hospitals, physician group practices and other healthcare organizations, HealthcareInfoSecurity.com debuts at a critical juncture - a time when legislators, regulators, practitioners and patients all are focused on strengthening healthcare information security.

Content includes:

"The timing is perfect," says Tom Field, ISMG's editorial director. "As personal healthcare information is increasingly digitized and shared, information security threats increase, and so do new regulations. HealthcareInfoSecurity.com will provide unique insights on the latest trends, threats and solutions."

ISMG already offers three other vertical industry sites: BankInfoSecurity.com for banks, CUInforSecurity.com for credit unions, and GovInfoSecurity.com for government agencies.

Leading the HealthcareInfoSecurity.com initiative is managing editor Howard J. Anderson, a healthcare/technology journalist with more than 30 years of experience. Anderson previously served as executive editor of Health Data Management magazine.

"We are delighted to have Howard at the helm of HealthcareInfoSecurity.com," Field says. "He brings vast knowledge and experience to information security topics that are very new to many healthcare industry leaders."

HealthcareInfoSecurity.com debuts with articles, interviews and blogs focused on the day's most compelling healthcare/security topics, including: HITECH Act compliance, electronic health records, medical identity theft, and the CISO role in healthcare organizations.