Next-Generation Technologies & Secure Development
Testing Security Controls: Learn from the Experts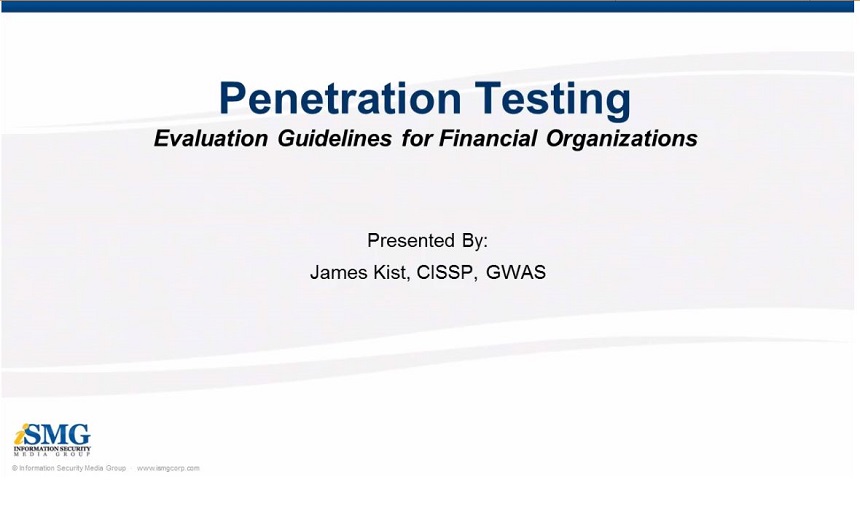 Federal regulations require many organizations to conduct independent testing of their computing and networking environment at regular intervals. Many organizations comply with this requirement by conducting penetration testing and vulnerability analyses. These tests offer a snapshot of an organization's security posture during a given point in time. Further, these tests are valuable in maintaining the overall security architecture of the organization by identifying vulnerabilities that could cause important information to be compromised.

The management of an organization seeking to conduct an evaluation of the current environment must clearly understand the scope, methodology and the process for conducting penetration tests and vulnerability analyses. During this presentation, James Kist, a veteran of the Information Security industry, will describe the merits and short-comings of many different approaches employed by security practitioners today. He will discuss some of the key regulatory requirements as well as industry best practices for conducting these types of assessments.

Register for this webinar to listen to proven strategies for:

Evaluating the testing scope and parameters for penetration testing and vulnerability analysis

Testing strategies for all elements of the distributed computing environment;

Understanding the regulatory as well as technical drivers;

Defining the test parameters;

Attack profiles;

Engagement approach;

Rules of engagement;

Reporting of findings and recommendations;

Making use of the results.