Next-Generation Technologies & Secure Development
Social Networking: Is Your Institution Ready for the Risks?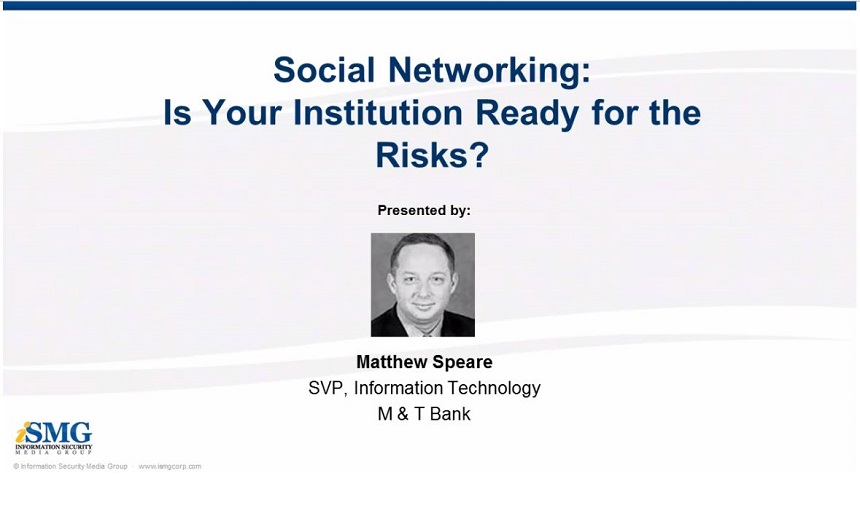 Social networking isn't coming to banking; it's here. Your core processors have Facebook-ready applications to deploy, and you likely already are marketing your services via Twitter and LinkedIn, or will be soon. But take a step back: Are your employees adhering to your social networking policy? Do you even have a formal policy? Are there risk management procedures in place to protect your customers' privacy and your institution's reputation?

Register for this session to see how one organization has approached social networking, including:
Corporate use of social networking sites such as Facebook, Twitter and Linked-In;
The differences between internal and external social networking sites;
How to create policy that decides: What is acceptable for my organization?
How to respond to a social networking incident that compromises security.