Investigations, Computer Forensics and e-Discovery - A Primer for Every Banking Institution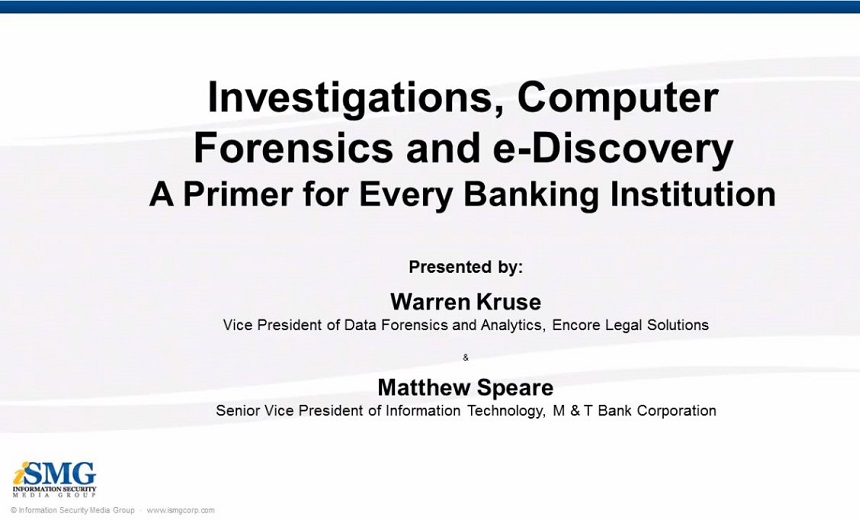 Forensics has become a hot topic for a variety of internal factors, including the importance of the Internet to everyday business and, with it, the rise of electronic fraud.

Externally, financial institutions especially feel regulatory heat in the form of FFIEC GLBA Notification Rule, SEC/NASD Rule 3010 and even he recent VISA/Mastercard PCI requirements, all of which put a premium on forensic and e-discovery capabilities. Add to those pressures recent US litigation trends and the new federal e-discovery rules, and you see why this topic has risen to the top of organizational agendas.

Register for this webinar to learn:
How to build or enhance a forensics program;
Proper forensics methodology;
Federal rules and regulatory requirements that underscore the need for forensics and e-discovery;
Learn the steps investigators have used to crack tough cases.