Next-Generation Technologies & Secure Development
Innovative Authentication Process Provides the Ultimate Security for Online Banking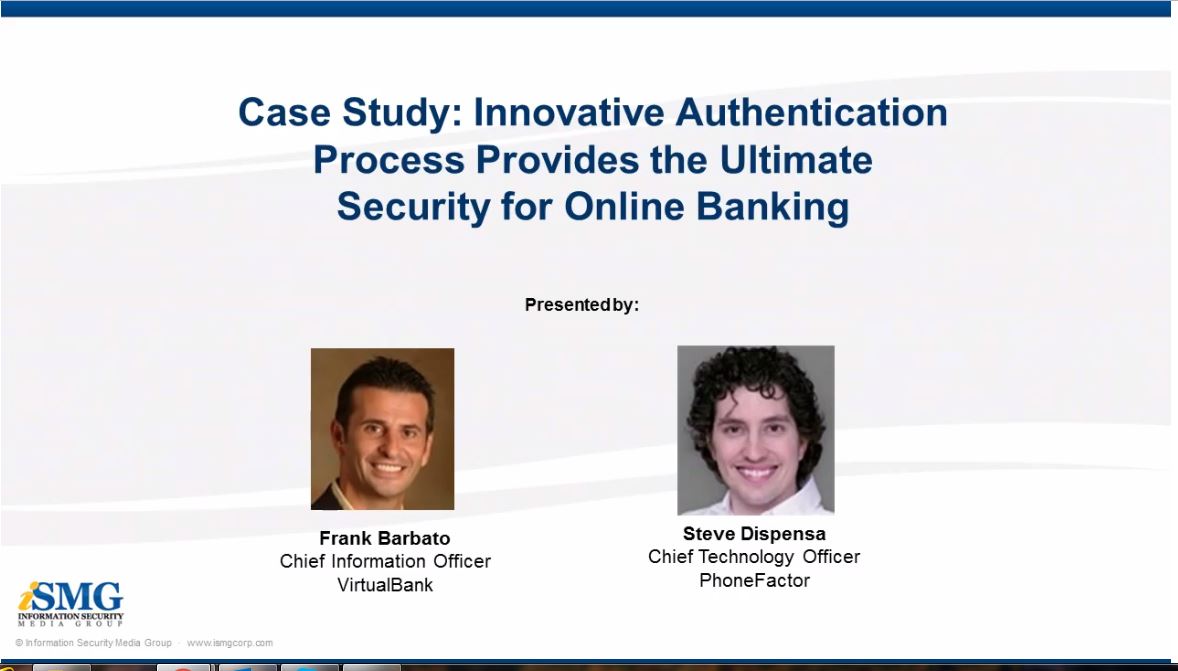 VirtualBank, Money Magazine's "Best Online Bank", recently implemented out-of-band authentication to protect its customers from the myriad attacks targeting online banking today. By enabling phone-based authentication, VirtualBank can offer their customers both unparalleled protection and a superior user experience.

Learn how VirtualBank did it and how phone-based authentication fits with your online banking security objectives. Join this webcast to see...
Why out-of-band authentication is critical to protecting online banking users from today's threats.
How VirtualBank selected and implemented an out-of-band authentication solution.
VirtualBank's goals for their new online banking authentication system, and the positive outcomes.