Standards, Regulations & Compliance
FFIEC Authentication Guidance Compliance: Detecting and Responding to Suspicious Activities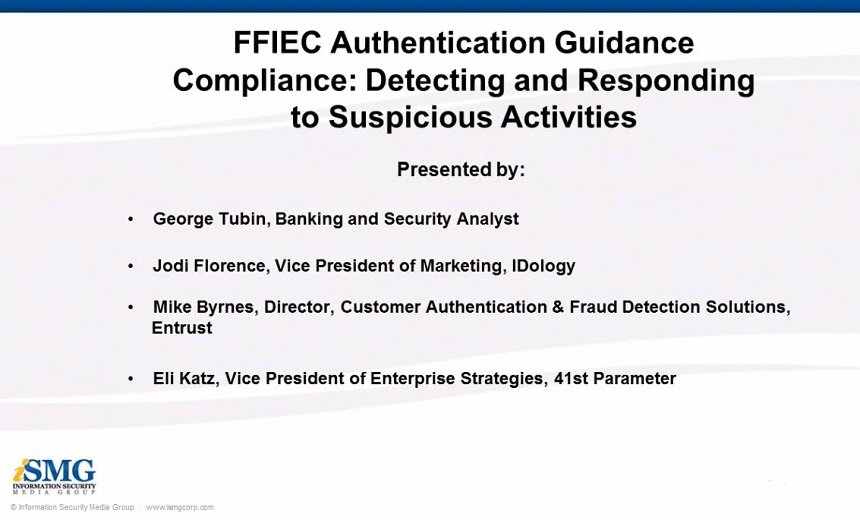 Since the summer of 2009, financial institutions and their corporate customers have been defrauded by increased incidents of account takeover. These incidents have pitted banks and customers against one another in court, and they were a key impetus behind the release of the new FFIEC Authentication Guidance. So, how can institutions improve their abilities to detect and respond to suspicious activities before fraud is committed? Join a panel of distinguished experts for new insights on:
Today's most common fraud schemes preying upon institutions and their commercial customers;
Strategies for improving early detection of account takeover attempts, as well as emerging methods of multifactor authentication;
How to ensure conformance with this aspect of the FFIEC Authentication Guidance before your next examination.
See Also: Live Webinar | Cyber Resilience: Recovering from a Ransomware Attack
To view the webinar Q&A transcript, click here.