Career Trends Survey 2010 Results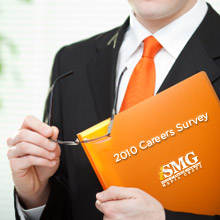 Which will be the most coveted information security jobs in 2010?
How will professionals grow their skills?
What are the minimum academic and professional requirements for information security professionals and leaders today?
These are among the key questions posed by the first annual Information Security Today Career Trends survey. Register for this webinar for insight and analysis on where the jobs are and what's required to fill them in 2010. Featuring:
Overview of survey results;
Panel discussion by industry experts on information security career trends.