Ways to Improve Patient ID Matching
Research Highlights Steps for Consideration, Barriers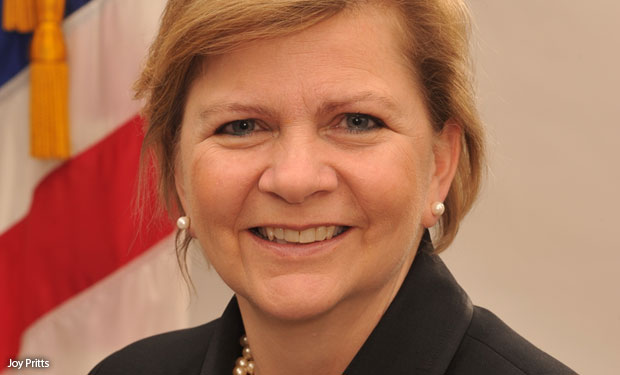 Federal regulators have released initial findings from a study of possible ways to improve patient identity matching practices nationwide to bolster patient safety while protecting individuals' privacy.
See Also: Live Webinar | The Role of Passwords in the Hybrid Workforce
Patient data matching involves ensuring, for example, that when a patient's records from multiple sources are gathered, such as via a health information exchange, the right information for the right patient is aggregated. If records are mismatched, medical mistakes, improper data entries and disclosures and medical ID fraud can occur.
The study list such options as: possible standardization of patient ID data attributes; open source algorithms that could be used by vendors that don't have their own patient-matching technology; and patient-matching certification standards for electronic health records.
Matching the Right Data
The issue of patient matching has become a bigger concern as the use of EHRs has soared and related health information exchange efforts have expanded.
In 1999, Congress outlawed the Department of Health and Human Services from funding the development of a national unique patient identification system due, in part, to privacy concerns.
While there has been some interest among various stakeholders in revisiting the idea of a national patient identifier to improve patient matching, that's still off the table, Joy Pritts, chief privacy officer at the Office of the National Coordinator for Health IT, told participants at a Dec. 16 ONC meeting on patient matching.
"A unique patient ID is on a lot of people's wish lists, but statutes prohibit [the federal government] from developing a national patient ID," Pritts says. "That doesn't mean the private sector can't develop patient IDs that span several states."
She also points out, however that some healthcare systems that have developed a unique ID system for their patient populations "say it's not a panacea" and that patient matching using such systems is often only about 85 percent accurate.
Details of Study
ONC, a unit of the Department of Health and Human Serivces, launched a collaborative initiative on the patient matching issue earlier in the fall (see Patient Data Matching: Best Practices).
The ONC study, conducted by research firm Audacious Inquiry and consulting firm Robinson & Associates Consulting LLC, is based on input from 50 organizations, including health information exchange organizations, healthcare providers, HIE vendors, EHR vendors, and federal agencies - such as the Department of Veterans Affairs, Department of Defense and Social Security Administration - as well as several industry trade associations. It's intended to summarize what's known today about how to improve patient matching.
The "environmental scan" was performed from June to November "to assess the current industry capabilities and best practices for patient identification and matching, with a focus on matching across organizations," the report says.
Initial Findings
Based on the feedback collected during the study, the key initial findings to improve patient ID matching include:
Require standardized patient identifying attributes in the relevant exchange transactions;
Introduce possible HITECH Act EHR incentive program software certification criteria to require EHRs to capture the data attributes that would be required in the standardized patient identifying attributes;
Study the use of additional data attributes to improve patient matching;
Develop or support an open source algorithm that vendors could use to test the accuracy of their patient matching algorithms or that vendors that do not currently have patient matching capabilities built into their systems could use;
Introduce certification criteria that require certified EHR technology that performs patient matching to demonstrate the ability to generate and provide to end users reports that detail potential duplicate patient records;
Build on the initial best practices that emerged during the environmental scan by convening industry stakeholders to consider a more formal structure for establishing best practices for the matching process and data governance;
Develop best practices and policies to encourage consumers to keep their information current and accurate;
Work with healthcare professional associations and the Safety Assurance Factors for EHR Resilience (SAFER) Guide initiative to develop and disseminate educational and training materials detailing best practices for accurately capturing and consistently verifying patient data attributes.
An ONC spokesperson says the office will now reviewing the study findings and comments received at the Dec. 16 meeting before determining the next steps.
Privacy Concerns
Deborah Peel, M.D., founder of Patient Privacy Rights, an advocacy group, says that some mistakes and privacy violations that occur through poor patient ID matching could be avoided if patients had more control in giving consent for how their data is accessed or shared.
"All this is a nightmare because we don't control our identity and don't exchange our own data," she says. "Patient matching has to be done because patients have been excluded from HIT systems in many, many ways. When we moved our paper records we personally verified who we were to each place [where] we disclosed our data. When patients control their IDs and move data themselves, the errors and omissions end, so we get data quality and integrity, and patient safety."
Russ Branzell, CEO of the College of Healthcare Information Management Executives, an association for CIOs, says that in the absence of a national patient ID system, better standards-based or algorithm-based patient ID matching is vital to improve patient safety and privacy and also to help eliminate "hundreds of thousands of dollars of duplicative work" that healthcare organizations perform in their separate patient ID related work annually.
"Six months ago there was absolutely no interest in patient matching discussions" by federal regulators due to the restriction on developing a national ID system, he says. But ONC's new openness in addressing the concerns through the development of best practices or possible standards is promising, he says. "This shift is absolutely critical," he says.
The Barriers
The study found that among the current barriers in patient ID matching are:
Inconsistent formatting within data fields is widespread. For example, variation in how a name is styled makes it more difficult to make a match. Systems that use different fields have little in common with which to match IDs.
Mistakes in data entry, such as transposition, require sophisticated software to adjust or take them into account.
Smaller organizations and practices may not be able to afford sophisticated matching methods and algorithms, and their practice software may not offer such capability.
Patient engagement efforts have not yet evolved to ensure that consumers can routinely access their demographic information to confirm and update it, either with the help of a staff member or independently via a portal.