Visa's Risk Officer to Keynote Summit
San Francisco Event Will Focus on Fraud Prevention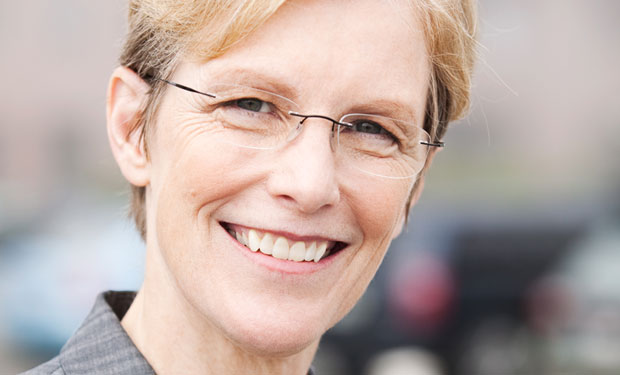 Ellen Richey, Visa's chief enterprise risk officer, will offer a keynote address on payments security and fraud prevention at Information Security Media Group's Fraud Summit San Francisco on April 29.
See Also: Live Webinar | Cyber Resilience: Recovering from a Ransomware Attack
Richey has emerged as a leader in payments security. During a March 26 hearing before the Senate Commerce, Science and Transportation Committee, she testified about steps Visa and other industry players are taking to enhance retail security. She also spoke about the security limitations of emerging chip cards and why Visa is pushing for more standardized use of tokenization.
"Our work is never done," Richey testified. "A critical first step is to limit the amount of data that needs to be protected. ... And strong data security remains fundamental."
During her keynote, she'll address how payments will evolve over the next few years and describe the expectations the card brands have for enhanced security at card issuers and merchants.
Fraud Topics
Payments risks are just one area that will be addressed at the Summit. Among other key topics to be addressed during this one-day event are account takeover fraud losses and trends, emerging mobile banking risks and insider threats.
The emerging role of big data and artificial intelligence in fraud detection and prevention will be another focus. Russell Thomas, a data scientist at Zions Bank, and Allison Miller, a big data analytics expert who is senior director at Electronic Arts, a video game developer, will discuss how data analytics is changing how banks and businesses operate.
Anton Chuvakin, a research vice president at Gartner, and Ed Ferrara, vice president and principal analyst at Forrester Research, will discuss how fraud fighting can be enhanced through the use of artificial intelligence.
MasterCard and payments processor RBS WorldPay have long relied on artificial intelligence to detect fraudulent transaction patterns. By tracing the steps of card usage and device or endpoint access, security specialists are able to better link points of compromise and prevent fraud.
Among other featured speakers are:
John Walp, corporate information security officer at M&T Bank, who will describe trends in account takeover, such as social engineering and evolving malware;
David Pommerehn, senior counsel and assistant vice president at the Consumer Bankers Association, who will offer insights about the ongoing security debate between bankers and merchants; and
Malcom Palmore of the Federal Bureau of Investigation's San Francisco Division Cyber Branch, who will explain how banking institutions and others can get involved in fraud investigations without compromising their confidential information.
An opening panel will analyze preliminary results from ISMG's 2014 Faces of Fraud Survey, which highlights the most damaging fraud trends affecting banking institutions and their customers today.
The San Francisco Summit, which runs from 8 a.m. until 4:30 p.m. PT, followed by a cocktail and networking reception, will be held at the San Francisco Marriot Marquis, just down the street from the Yerba Buena Gardens and Union Square.
Registration for the event, which is sponsored by ThreatMetrix, Brighterion, Verint and Easy Solutions, is still open. But space is limited. Register now.
View the full Fraud Summit schedule here.
The San Francisco Fraud Summit will be followed by: