VA Investigating Possible Breach
Involves laptop of former employee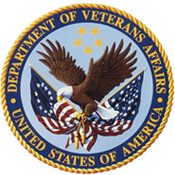 The inspector general for the U.S. Department of Veterans Affairs is investigating a possible healthcare information breach involving a former employee's personal laptop computer.

In an e-mail to HealthcareInfoSecurity.com, the VA acknowledged it's investigating "a report that a former VA physician assistant stored unauthorized clinical data about patients at the Atlanta VA Medical Center on a personal laptop computer."

The statement continued: "VA's Office of Information and Technology is trying to gather more details about the circumstances, including the number of veterans whose information was involved and the nature of the information affected.

"The results of the investigation and analysis will help determine whether to send notifications and offers of credit protection services to the affected veterans."

A VA spokesman declined to offer further details.

Back in 2006, a VA analyst conducting research downloaded information on 26.5 million veterans and active duty personnel to his personal laptop, which later was stolen and recovered. The FBI determined that no personal information was inappropriately accessed.

In January 2009, however, the VA agreed to pay $20 million to settle a lawsuit filed by veterans over the incident.