VA, DoD Accelerate Secure EHR Project
New Approach Focuses on Interoperability, Data Exchange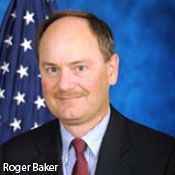 The Department of Veterans Affairs and the Department of Defense are scrapping plans to build from scratch a joint electronic health record system. Instead, they're taking a faster - and potentially far less expensive - approach focused on interoperability and real-time, secure data exchange, building on their existing EHR systems.
See Also: Live Webinar | Navigating the Difficulties of Patching OT
The massive EHR project, which has been in the works since 2011, is focused on giving DoD and VA clinicians a secure, single, integrated view of patients' data as military personnel and veterans move around to VA and DoD facilities for care.
The new EHR approach, designed to create what the departments are calling an "integrated EHR," will enable deployment to start in 2014 instead of 2017, as projected under the original plans for an all-new system. The strategy was unveiled at two Feb. 5 briefings.
To help ensure privacy, patient identity management and user authentication will play key roles, says VA CIO Roger Baker.
"The goal is to make certain we create a single medical record for all patients," Baker says. The system will include a single ID management system to identify and match patient records within the DoD and VA systems and also to authenticate users accessing records.
"Security and privacy are fundamental to this system," Baker says.
Elizabeth McGrath, DoD deputy chief management officer, says the goal is to: "Establish a joint information environment ... with the right level of security protocols but have data flow in a real-time fashion."
Vision Change
The new iEHR approach will enable quicker deployment, reduce risks and cut development costs, DoD and VA officials say.
Defense Secretary Leon Panetta describes the reasons behind dropping the original strategy: "Our worry is, how long is it going to take to get to that goal? And what is going to be the price tag to get to that goal? And how many times is it going to be delayed?"
The original plan to build a new EHR was estimated to cost $4 billion, and while government officials said the new approach is expected to cost less, they didn't disclose how much savings are anticipated.
"Our service members often have extensive [medical] records," Panetta says. "The last thing they need is to worry about their doctors having all of the information that they need in order to provide them the care that they deserve."
In addition to providing clinicians at DoD and VA medical facilities with an integrated view of records, patients soon will be able to view and download all their records via the Internet using the VA's Blue Button technology (see: Feds Look to Automate Blue Button).
Ambitious Timeline
The timeline for the revamped approach to EHR integration includes these goals:
Select a core set of iEHR capabilities no later than March;
Allow VA and DoD patients to download their records via the Blue Button Initiative by May;
Expand the use of the iEHR's Janus graphical user interface to seven additional VA sites and two DoD sites by July;
Launch real-time data exchange between VA and DoD by December.