Two More EHR Certifiers Selected
Testing Software for HITECH Incentive Program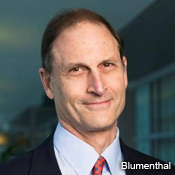 Two more organizations have won approval to serve as certifiers of electronic health records software for the HITECH Act EHR incentive program.

The Department of Health and Human Services' Office of the National Coordinator for Health Information Technology, headed by David Blumenthal, M.D., has selected ICSA Labs, Mechanicsburgh, Pa., and SLI Global Solutions, Denver, Colo., as certifiers.

ICSA Labs, an independent division of Verizon Business, has been providing testing and certification of security products for 20 years. SLI Global Solutions, founded in 1996 as SysTest Labs, specializes in risk management and offers election system certification testing.

Earlier, Blumenthal's office authorized The Certification Commission for Health Information Technology, Chicago, the Drummond Group Inc., Austin, Texas, and InfoGard Laboratories Inc., San Luis Obispo, Calif., as certifiers.

The EHR certification standards include numerous security capabilities, including encryption. The temporary EHR certification program is slated to be replaced with a permanent program soon.

A list of EHR software that's been certified so far is available on the ONC website.

Under the HITECH Act, Medicare and Medicaid will provide as much as $27 billion in incentive payments, beginning next year, to hospitals and physicians who make meaningful use of qualifying certified EHR software.

Blumenthal's office has created a website with more information on the EHR certification program. The Centers for Medicare & Medicaid Services also has a website with details on the EHR incentives.