Two HHS Units Hit Hard by Shutdown
But Health Insurance Exchanges Launch as Planned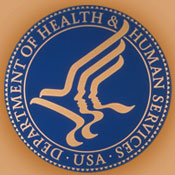 While state health insurance exchanges have opened for business despite the partial shutdown of the federal government, two Department of Health and Human Services units that deal with privacy and security issues are virtually closed.
See Also: Live Webinar | A Buyers' Guide: What to Consider When Assessing a CASB
A contingency plan on the HHS website says that of the 184 staff members at the Office of the National Coordinator for Health IT, just four are working, and that includes three who were only on hand on Oct. 1 to phase down and suspend operations. Among other things, the ONC develops guidelines for the HITECH Act financial incentive program for electronic health records.
Things aren't much better at the Office for Civil Rights, which enforces HIPAA. Of its 221 staff, only five remained on Oct. 1, including two who are phasing down and suspending operations.
"As you have heard, the absence of either a fiscal year 2014 appropriation or continuing resolution for HHS has meant that a number of government activities have ceased due to a lack of appropriated funding," said an OCR spokeswoman who was furloughed but responded to a Information Security Media Group query early on Oct. 1.
Meanwhile at ONC, "Under the shutdown, we won't be able to continue the Standards and Interoperability Framework activities nor will we be able to conduct the related standards and testing activities. Policy activities such as privacy, security, and clinical quality measure development; and administration of the Certified Health IT Product List [for the HITECH Act program] would also stop," said an ONC spokesman, who was working the morning of Oct. 1 but out on furlough starting at noon.
Stage 2 of the HITECH Act EHR incentive program started for eligible hospitals as scheduled on Oct. 1 (see: HITECH Stage 2 Begins: The Provisions). The lack of ONC staff, however, means hospitals may not be able to get answers to certain technology questions about the program.
State health insurance exchanges launched as planned on Oct. 1 for open enrollment because funding was not affected by the partial government shutdown.
HHS Staffing Levels
The HHS website says 48 percent of its workers, or 37,686, are still on the job, while 40,512 workers are furloughed.
The percentage of workers on furlough "vary among HHS' agencies and offices, with grant-making and employee-intensive agencies, for example the Administration for Children and Families, the Substance Abuse and Mental Health Services Administration, the Administration for Community Living and the Agency for Healthcare Research and Quality having the vast majority of their staff on furlough, and agencies with a substantial direct service component, such as the Indian Health Service, having most of their staff retained," the HHS site notes.
Other HHS agencies that will still have a sizable percentage of staff on the job, despite the partial shutdown, include: the Centers for Medicare & Medicaid Services; the Assistant Secretary for Preparedness and Response; and the Food and Drug Administration.