Two-Day HITECH Act Webcast Slated
Federal Officials Will Outline Privacy Rules, Other Projects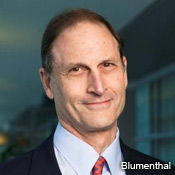 The Office of the National Coordinator for Health Information Technology will host webcasts Dec. 14 and 15 on its efforts to implement the HITECH Act, including its privacy provisions.

The HITECH Act provided funding for electronic health records incentive payments from Medicare and Medicaid, called for updates to the HIPAA privacy and security rules and required the reporting of major health information breaches to federal authorities, among many other provisions.

David Blumenthal, M.D., who heads the office within the Department of Health and Human Services, will be a featured speaker. Also featured will be Kathleen Sebelius, HHS secretary, and Donald Berwick, M.D., the new administrator of the Centers for Medicare and Medicaid Services.

Joy Pritts, ONC's chief privacy officer, will offer a session at 11 a.m. EST Dec. 14 on privacy regulations stemming from the HITECH Act.

More information on all 10 webcast presentations is available at the ONC website.