Top 10 Influencers in Health InfoSec
Our Inaugural List of Healthcare Security Leaders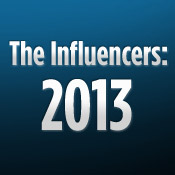 To acknowledge leaders who are playing a critical role in shaping the way healthcare organizations approach information security and privacy, HealthcareInfoSecurity announces its inaugural list of Influencers.
See Also: Live Webinar | The EVIL-Ution Of Ransomware In 2021-Top Protection Tips
Introduction
HealthcareInfoSecurity presents its inaugural list of 10 individuals who we see shaping the way that healthcare organizations approach information security in 2013.
What makes an Influencer? It's a combination of position and know-how. Each of the Influencers has demonstrated the ability to lead, innovate and get things done.
How did we choose the Influencers? Our team of editors made the selections based on interviews with each of these leaders and our news coverage throughout 2012. The Influencers are displayed in alphabetical order.
Dixie Baker
Senior Partner, Martin, Blanck & Associates
Baker has been influential in crafting federal privacy and security standards and policies for the HITECH Act electronic health records incentive program. She is chair of the Health IT Standards Committee's privacy and security workgroup and a member of the Health IT Policy Committee's privacy and security tiger team. Both groups advise federal regulators. The consultant has been a leader in the field of health information security for decades.
Deven McGraw
Director, Health Privacy Project, Center for Democracy & Technology
An attorney and consumer advocate, McGraw chairs the Health IT Committee's privacy and security tiger team, which has taken a lead role in crafting provisions for the HITECH Act electronic health record incentive program. McGraw also serves on the leadership council of the eHealth Initiative and on the steering group of the Markle Foundation's Connecting for Health multi-stakeholder initiative.
Farzad Mostashari, M.D.
National Coordinator for Health IT
As head of the Office of the National Coordinator for Health IT, a unit of the Department of Health and Human Services, Mostashari oversees execution of HITECH Act programs. That includes the electronic health record incentive program as well as support for statewide health information exchanges. In his leadership role, Mostashari sets the tone of all efforts to protect patient privacy and ensure the security of electronic health records and HIEs.
Mark Olson
CISO, Beth Israel Deaconess Medical Center
In his position at the Boston-based, Harvard Medical School-affiliated medical center, Olson has been vocal in pushing for improved medical device standards to boost security and patient safety. He met with the Food and Drug Administration to urge clearer requirements and has requested that device manufacturers tackle issues such as malware and software updates that could affect product performance and safety.
Deborah Peel, M.D.
Founder & Chair, Patient Privacy Rights
A practicing psychiatrist and psychoanalyst, Peel has been an outspoken champion of national patient privacy concerns since 1993. As leader of the advocacy group Patient Privacy Rights, Peel often takes controversial positions on key issues, but she has proven successful in drawing attention to important patient privacy matters. She has testified before Congressional committees on genetic data privacy and medical record privacy.
Joy Pritts
Chief Privacy Officer, Office of the National Coordinator for Health IT
As ONC's first chief privacy officer, Pritts provides critical advice to the Department of Health and Human Services on developing and implementing HITECH Act privacy and security programs. Pritts also collaborates with other federal agencies, as well as state officials, on the stewardship of electronic health information. Before joining ONC, Pritts was on the faculty at Georgetown University, where her work focused on the critical issues surrounding the privacy of health information and patient access to medical records.
Marc Probst
Vice President, CIO, Intermountain Healthcare
In addition to his role leading information technology at Intermountain, Probst is a member of the Health IT Policy Committee. Probst is outspoken in his push for bolstering standards for data exchange, security and patient IDs. He testified before a congressional subcommittee about HITECH Act interoperability requirements. Under his leadership, Intermountain has been an innovative user of health IT, including electronic health records.
Leon Rodriguez
Director, HHS Office for Civil Rights
As head of the Department of Health and Human Services' Office for Civil Rights, Rodriguez is the nation's lead HIPAA enforcer; the agency oversees the ongoing HIPAA compliance audit program. Under Rodriguez's stewardship, OCR investigates HIPAA violation complaints and data breaches, enforces privacy rights, promulgates regulations, develops policies and provides technical assistance and public education.
Micky Tripathi
CEO, Massachusetts eHealth Collaborative
Tripathi has gained national attention for frankly sharing the important lessons he learned following a health information breach at the not-for-profit consultancy. He is chair of the Health IT Policy Committee's health information exchange workgroup. He was formerly CEO of the Indiana Health Information Exchange, one of the nation's first HIEs.
Sheila Walsh-McDonald
Utah Health Data Security Ombudsman
A long-time healthcare consumer advocate, Walsh-McDonald was appointed by Utah Gov. Gary Herbert in 2012 to the newly created ombudsman position following a state healthcare data hacking incident that affected 280,000 individuals. She's been a trailblazer in providing outreach to breach victims, conducting a series of workshops and other initiatives.
In Memoriam: Terrell Herzig
Information Security Officer, UAB Health System
Herzig, who died in 2012, also served as HIPAA security officer at the Birmingham, Ala.-based integrated delivery system. He was a nationally known healthcare information security leader who was a trailblazer in mobile data security as well as disaster recovery/business continuity planning. A frequent speaker at industry events, Herzig was the editor and co-author of the book: "Information Security in Healthcare: Managing Risk."
Each of these top 10 Influencers makes a substantial impact. Their influence ranges from shaping national health data security and privacy regulations to providing real-life breach prevention insights and leading grass-root efforts to help patients deal with data privacy threats.
Our selections include some of the nation's most recognized leaders in health information technology. But they also include a few individuals who aren't in the national spotlight, yet are influential nonetheless.
As electronic health records become ubiquitous, and more information is shared via health information exchanges, the nation needs leaders who are willing to take bold action to ensure patient information is protected.
Our editors chose these individuals for the influence they've had over the last year, as well as the impact we expect them to have in 2013 and beyond.