Tanium Taps Tibco CEO Dan Streetman to Replace Orion Hindawi
CEO Change Marks First Time in Tanium's 17-Year History a Non-Hindawi Is in Charge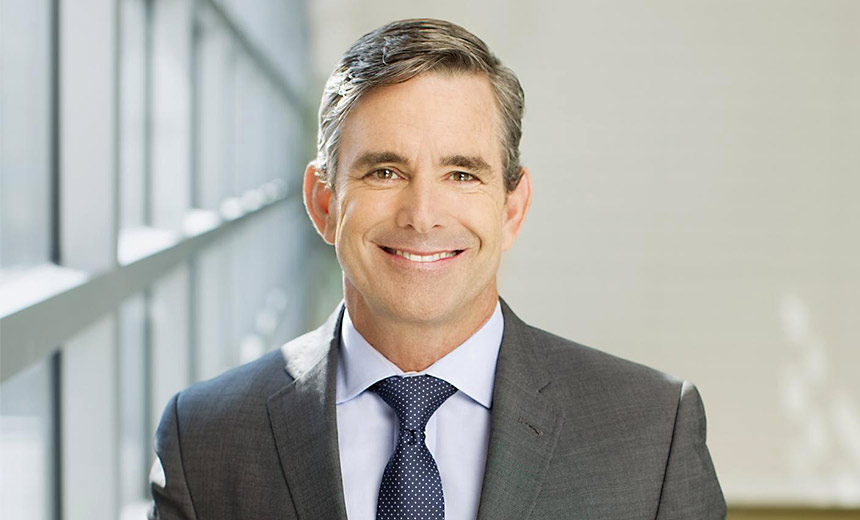 For the first time in 17 years, day-to-day control at converged endpoint management provider Tanium rests outside the Hindawi family.
See Also: JavaScript and Blockchain: Technologies You Can't Ignore
The Seattle-area company named former Tibco, BMC Software and Salesforce executive Dan Streetman as CEO to evolve Tanium's client-facing operations, partner strategy, product strategy and development. Streetman will replace Orion Hindawi, 43, who co-founded the company in 2007 with his father David, 78. Orion Hindawi has served as CEO since February 2016 and will become executive chairman of the company's board.
"Founding and leading Tanium as its chief executive officer has been an honor, both personally and professionally," Orion Hindawi says in a statement. "Dan is a leader who shares our values, and I am proud that he is coming aboard to help write the next chapter of Tanium's story. I have full confidence in this vision and his ability to responsibly nurture our organization's growth."
David Hindawi - who led Tanium from 2007 to 2016 and served as executive chairman since then - now becomes chairman emeritus. The only other time a non-Hindawi helped call the shots at Tanium was from June 2019 to September 2020, when Orion Hindawi and Fazal Merchant served as co-CEOs. As chair, Orion Hindawi - who was CTO from 2007 to 2016 - will drive strategic vision and technical innovation (see: Black Hat: Incident Recovery, Threat Hunts & Blockchain Woes).
"I am thankful for the foundation that David and Orion have established, and I will work with them, our board, our team members and our partners to continue our mission of enabling and protecting businesses, governments and organizations of every size," Streetman wrote on LinkedIn on Wednesday. "Being part of this team is a great honor, a large responsibility and an irresistible opportunity."
Streetman wasn't immediately available for additional comment.
Resisting Calls for an Initial Public Offering
Streetman served as Tibco Software's CEO for well over three years prior to the company's August 2022 merger with Citrix. At Tibco, Streetman drove double-digit revenue and EBITDA growth for the $1 billion, 4,000-person integration and analytics provider. Prior to that, Streetman spent three years leading sales and marketing at BMC Software and led the alliances and channel team for four years at Salesforce.
Streetman takes over as Tanium comes off a record fiscal year in terms of revenue and new customer growth, according to the company. But in 2021, Tanium's corporate endpoint security business grew just 9.5% to $207.5 million, resulting in the company's market share sinking from 2.4% to 2%, IDC found. Tanium has the 12th-largest market share in endpoint security, with CrowdStrike and Microsoft in the lead.
Over the past year, Tanium has reduced the size of its workforce by 11% to 2,003 employees. The steepest cuts were made in IT, sales, engineering and business development, according to LinkedIn. The company in September said it had made "small organizational changes" earlier in 2022 but wouldn't directly confirm a Business Insider report that three small rounds of layoffs had taken place.
Tanium has since June 2020 been the most valuable venture-backed cybersecurity company in the world, achieving a $9 billion valuation following an approximately $100 million investment from Salesforce Ventures. The company has for years resisted calls to pursue an initial public offering, and Orion Hindawi told CRN in 2019 that public companies often make bad decisions to service short-term shareholders.
"I would rather be able to serve our customers well," Hindawi said at the time. "And I know that, if we can keep focus on that instead of on quarterly earnings calls and all kinds of other machinations, that the rest of it will work its way out."
Bringing Endpoint Management to the Masses
Tanium in 2021 debuted a cloud-based version of its endpoint visibility and management platform to strengthen its presence among customers with fewer than 10,000 endpoints, Chief Marketing Officer Steve Daheb said in August. The on-premises version of Tanium's product requires expertise and manpower to deploy and maintain on servers, while the cloud version is more accessible to the masses.
Also in 2021, Tanium introduced its first-ever certifications to make it easier for partners and clients to operate and administer the company's endpoint visibility and control technology. The Tanium Certified Operator is well-suited for partners delivering implementation or migration-based services, while partners that provide professional or managed services should get the Tanium Certified Administrator.
More recently, Tanium introduced a cloud-based risk assessment that gives customers a detailed view of what their device security looks like based on the version of software they're using, according to Daheb. Tanium can see into both traditional workstations and mobile devices as well as less conventional endpoints, including OT and IoT devices, sensors and cloud containers, Daheb said in August.