Simplifying Biometrics Access
New Protocol Enables Wireless, Secure Biometrics Capture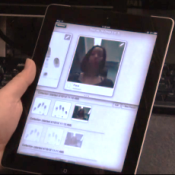 A web services protocol that simplifies setting up and maintaining secure biometric systems to verify an individual's identity has been created by computer scientists at the National Institute of Standards and Technology.
See Also: Leveraging Okta's Identity cloud as the first line of defense against fraud, waste and abuse
Known as WS-Biometric Devices, or WS-BD, the protocol allows desktops, laptops, e-tablets and smartphones to access sensors that capture biometric data such as fingerprints, iris images and face images using web services.
Current biometrics systems generally have proprietary, device-specific drivers and cables, making it more cumbersome to interconnect devices. Not so with systems adapting WS-BD.
Web services, which provide standardized communications among devices, don't require knowledge of proprietary facial, iris and fingerprint scanners, which could frustrate those trying to connect them to computers that perform biometrics analysis, NIST Computer Scientist Matt Aronoff said in a video demonstrating WS-BD. Plus, Aronoff said, with web services, biometric scanners and devices providing the analysis don't have to be at the same location because they're linked wirelessly.
In the NIST video, Aronoff shows how images from fingerprint and facial scans can easily and wirelessly be transferred to an Apple iPad tablet. Aronoff uses his finger to move images of the scans across the iPad screen. "From an operator's perspective," Aronoff said, "they don't have to learn anything new to control a new kind of biometric sensor. They all work exactly the same."
NIST_biometrics_620
Employing the new protocol could save organizations money. If a biometric sensor breaks in a proprietary system, it could be expensive and time-consuming to fix the problem. Finding a replacement sensor could be difficult because manufacturers change product lines or phase out previous generation devices. Kevin Mangold, another NIST computer scientist, pointed out that a few broken devices could entail having to rebuild the entire system, upgrade devices and drivers that may be incompatible with host operating systems and retrain personnel.
The new protocol, Specification for WS-Biometric Devices, can be found in NIST Special Publication 500-288. More information can be found at NIST's biometrics webpage.