Governance & Risk Management , Legislation & Litigation , Privacy
Senate Delays NSA Bulk Collection Decision
Will Reconvene May 31 to Decide Whether to Scrap Program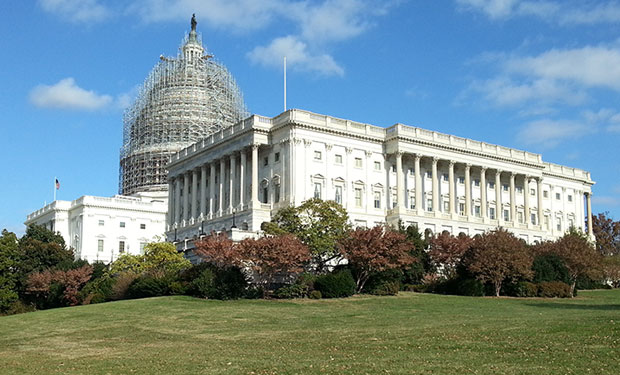 The U.S. Senate has delayed until May 31 its decision on whether to follow the House and approve a proposal to scrap the National Security Agency's bulk collection of Americans' telephone metadata.
See Also: Webinar | Prevent, Detect & Restore: Data Security Backup Systems Made Easy
In a series of votes that extended into the early morning hours of Saturday, May 23, the Senate rejected several proposals to temporarily extend NSA surveillance programs set to expire June 1. That's when the Patriot Act's Section 215, used to authorize the bulk collection program, will expire.
Efforts to slate a vote on the USA Freedom Act, the measure the House overwhelmingly approved that would dismantle the NSA bulk collection program, fell three votes short of the number needed to overcome a procedural hurdle, The Hill reports.
Once the Senate rejected Republican leader Mitch McConnell's multiple proposals to reauthorize expiring NSA programs for days or months, McConnell announced the Senate would adjourn and return to work on Sunday, May 31, after its Memorial Day recess, when it will attempt yet again to address the issue, according to news reports.
McConnell vs. Paul
The Senate stalemate came after a battle between the two Republican senators from Kentucky: McConnell, who wants to extend the Patriot Act provisions, citing national security concerns, and presidential candidate Rand Paul.
"We'll be back on Sunday, May 31, one more opportunity to act responsibly and not allow this [bulk collection] program to expire," McConnell said, according to CNN. "This is a high-threat period. We know what's going on overseas. We know what's been tried here at home. My colleagues, do we really want this law to expire?"
Paul tweeted: "The Senate has refused to reauthorize bulk data collection. I am proud to have stood up for the Bill of Rights. But our fight is not over."
He added: "The Senate will return one week from Sunday. With your help we can end illegal NSA spying once and for all."
Sen. Patrick Leahy, D-Vt., a co-author of the USA Freedom Act, said in a statement, "It is time for the Republican leadership to allow the USA Freedom Act to receive an up or down vote. The majority of the Senate wants to pass it and send it to the president. When the Senate returns next Sunday, I hope we will."
USA Freedom Act
The USA Freedom Act would prohibit the NSA's previously secret practice of conducting large-scale collection of communications records, such as all records from an entire state, city or ZIP code. Instead, it would allow authorities to seek court approval to obtain specific communications records based on a threat to national security.
"We strongly oppose attempts to reauthorize the Patriot Act authorities without major reform," says Harley Geiger, senior counsel at the Center for Democracy & Technology, a consumer advocacy group that supports the USA Freedom Act. "A short-term extension of the Patriot Act authorities is a bid for a weaker bill. When it comes to ending the bulk collection of innocent American's communications data, there is no room for compromise."