Security 'Tiger Team' to Set Priorities
Focusing on Health Information Exchange Issues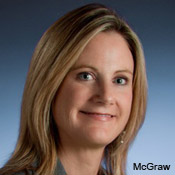 A new federal healthcare task force on privacy and security will begin spelling out its priorities for developing policies governing health information exchanges in a June 15 conference call that's open to the public.

The group, known as the "Privacy and Security Tiger Team," met for the first time June 10 and 11, when members began debating, among other issues, security guidelines for intermediaries involved in handling basic transactions using the NHIN Direct model.

Now in development, NHIN Direct is a set of standards for the simple exchange of healthcare data, such as when a primary care physician refers a patient to a specialist and transmits records.

In addition, several organizations are testing NHIN, or the National Health Information Network, which amounts to a group of standards for secure data exchange to be used by local, regional and statewide Health Information Exchanges.

Beyond making policy recommendations for NHIN Direct, the tiger team this summer also will make recommendations for HIEs, says Deven McGraw, co-chair of the tiger team. She's director of the health privacy project at the Center for Democracy & Technology.

The tiger team so far has slated additional meetings for June 22 and 28 and July 6.
Call to Action
On May 26, Joy Pritts, chief privacy officer in the Office of the National Coordinator for Health Information Technology, announced plans to form the new advisory group, saying it was needed to centralize and intensify ongoing, highly fragmented efforts to define policies. ONC makes policy recommendations to the Department of Health and Human Services.

The HIT Policy Committee, which advises ONC, will review the tiger team's recommendations. Ultimately, HHS must approve the policies.

In reaction to Pritts' announcement of the task force concept, several observers expressed hope that the new group would be a permanent effort to tackle a long list of healthcare privacy and security policy issues, which many federal advisory groups and governmental agencies are addressing. But initially, at least, the group is focusing exclusively on health information exchange issues.

Once the tiger team, completes its recommendations on information exchange this summer, it may consider whether to tackle other issues, McGraw says. "If this temporary structure we created to deal with immediate issues turns out to work really well, there will be pressure to continue it going forward," she acknowledges.