Rural Providers Get HIE Help
Toolkit Addresses Privacy, Security Issues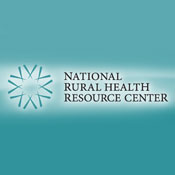 A new online toolkit is designed to help small, rural healthcare providers get started with secure health information exchange.
See Also: Webinar | Prevent, Detect & Restore: Data Security Backup Systems Made Easy
The free HIE toolkit from the National Rural Health Resource Center, which has a contract with the Department of Health and Human Services, includes a privacy and security resources site that provides an overview of compliance requirements for HIPAA and other rules and regulations. It also reviews privacyprinciples involved with medical record locator services; addresses uses and disclosures of health information; provides an overview of sensitive health data subject to special protections; and describes HIPAA technical safeguards.
But one security expert says the privacy and security advice comes up short.
"Most critical to small providers is conducting a risk analysis," says independent security consultant Tom Walsh, who often works with small rural healthcare organizations. "Those two words are only mentioned once, with no explanation of what it is or resources on how to do a risk analysis."
The Office of the National Coordinator for Health IT, however, also has efforts under way to assist healthcare organizations of all sizes and types in their data exchange efforts. That includes developing a series of voluntary guidelines for data exchange this year (see: Farzad Mostashari: HIE Security Vital).
Health information exchange is among the requirements for Stage 2 of the HITECH Act electronic health record incentive program, which begins in 2014.
Other Resources
In addition to the privacy and security resources, the new toolkit includes:
A primer on the first steps to form or join a health information exchange;
An HIE return on investment calculator, to calculate potential savings and costs of HIE participation;
An HIE Direct guide, which provides an overview of Direct Protocol connectivity standards;
An HIE policy matrix, which is adapted from the Connecting for Health Common Framework of suggestions for Privacy Policies and Procedures for Health Information Exchange.
The National Rural Health Resource Center, based in Duluth, Minn., provides technical assistance, information, tools and resources for the improvement of rural health care.