Rural Hospitals Share EHRs
Creating a virtual health information exchange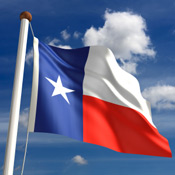 Four small, rural hospitals in Texas have come up with a clever way to help each other implement electronic health records, as well as securely exchange patient information.

In a highly unusual example of competing hospitals collaborating, the CEOs of the four hospitals agreed to sign up for the same remotely hosted EHRs.

What also makes the project stand out is that, so far, physician group practices are, by far, the most common users of remotely hosted EHRs. Plus, health information exchange projects rarely involve hospitals that all use the same EHR system.
Paving the way
As a result of the collaborative effort, the hospitals will be able to enable appropriate clinicians to access records for patients at any of the hospitals, such as when a patient shows up in an emergency room or is transferred.
The hospitals are using EHRs hosted by Prognosis Health Information Systems, Houston, which they access using the software-as-a-service model.
"We've purchased the EHR access essentially under one license, so there had to be a centralized hosting arrangement," says Rick DeFoore, CEO at 25-bed Stamford (Texas) Memorial Hospital. The remotely hosted model makes sense for the tiny hospitals, he says, because of their limited data center capabilities.
"The fact that we can all tap into one centralized solution remotely makes it much easier for our small, rural hospitals to get a system up and running," DeFoore adds.
The other participating hospitals are: 45-bed Anson (Texas) General Hospital; 20-bed Stonewall Memorial Hospital, Aspermont, Texas; and 14-bed Throckmorton (Texas) County Memorial Hospital.
The records system accommodates access via handheld devices, such as Apple's iPhone, in addition to other computer options.
Building an HIE
Although the competing hospitals are using one data repository accessed remotely, they each have separate databases within it, DeFoore explains.
And this arrangement makes it easy to create what amounts to a "virtual" health information exchange, he notes. That's because authorized physicians can retrieve patient records from any of the four databases once they are authenticated with user name and password.
In contrast, most emerging health information exchanges across the country involve competing organizations, usually with different records systems, creating a network from scratch to share certain information.
To help ensure security, the participants access records remotely via a network using Multiprotocol Label Switching, or MPLS. Transactions use SSL encryption, and for data storage, encryption called symmetric cryptolography is applied.