Rule for Picking EHR Certifiers Unveiled
Federal Rule Creates Temporary Software Certification Effort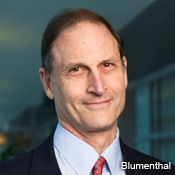 A final federal rule creating a temporary electronic health records software certification program requires certifiers to assess the applications' functionality, including security capabilities.

The rule creates a process by which an organization can become a certifier. "We anticipate that only a few organizations will qualify," the rule states.

Certifiers will be designated by late summer, enabling certified software to be on the market by fall, federal regulators said in a media briefing.

The Office of the National Coordinator for Health Information Technology, headed by David Blumenthal, M.D., developed the rule, which will be published in the Federal Register June 24. It's now available in near-final format at the Federal Register's Public Inspection Desk.

Healthcare organizations must use certified software to qualify for the Medicare and Medicaid EHR incentive program under the HITECH Act. Regulators created the temporary certification program so that certifiers could be approved before the incentive program kicks in. The program begins Oct. 1 for hospitals and Jan. 1 for physicians.

The temporary certification program will be in effect until Dec. 31, 2011, but that date could be extended if the permanent certification program is not complete by then. A final rule governing the permanent program is still in the works.

A number of other rules also are slated to come out in the coming weeks, including a final version of a rule setting detailed standards for certified software itself.