RSA News: Thycotic Announces RSA Survey Results
Roundup of News from Security Solutions Providers Attending RSA 2014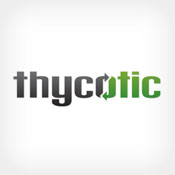 Thycotic Software announced the results of a survey of 341 RSA Conference 2014 attendees, which found that fewer than half (48 percent) of surveyed attendees feel the NSA overstepped its boundaries in its surveillance of U.S. citizens. Following widespread criticism of the agency in keynote speeches, this data indicates that many security professionals consider its actions necessary to U.S. cyber defense.
See Also: Live Webinar Tomorrow | Cyber Resilience: Recovering from a Ransomware Attack
At the same time, three quarters (75 percent) of respondents, regardless of their stance on the NSA, think those who boycotted RSA Conference this year have a right to their opinion, and nine percent had even contemplated joining them. Only 17 percent say those who boycotted RSA are attention seekers.
For more information, visit Thycotic.
Freescale Semiconductor Announces Software Support
As sophisticated cyber-attacks are on the rise, and network data security concerns continue to grab headlines, Freescale Semiconductor is helping to enhance the security of the world's data centers, cloud and web servers by collaborating with partners to expand the availability of its flagship C29x security coprocessor.
Silicom Ltd. and Green Hills Software have worked with Freescale to establish new solutions based on the C29x crypto coprocessor. An advanced C29x-based production-capable board from Silicom, and a robust, C29x-optimized version of Green Hills Software's INTEGRITY real-time operating system are designed to help systems designers and OEMs secure the world's cloud services and data centers.
For more information, visit Freescale Semiconductor.
HOB Announces App Availability
HOB announced the availability of HOBLink Mobile for Android, an app that enables secure remote access to enterprise data from Android devices. HOBLink Mobile for Android is an app that provides secure remote access to enterprise resources in the corporate network. Because data is stored on the company server and is never downloaded to the device, sensitive business and personal information such as contact information, emails and attachments remain inaccessible to unauthorized users if the device is lost or stolen. Additionally, HOBLink Mobile for Android is an ideal part of a company's BYOD strategy as there are no concerns about enterprise data security mixing with employees' private data.
For more information, visit HOB.
Mocana Presents on Internet of Things
Mocana showcased its full range of security solutions for mobility and the Internet of Things at RSA Conference 2014. Among the featured security solutions on display were the new Mocana Atlas extended enterprise engine, a purpose-built platform designed to simplify enterprise app deployments at scale and significantly reduce mobile total cost of ownership (TCO). Plus, Mocana's Mobile App Protection platform, as well as Mocana's line of embedded security offerings that are already protecting several hundred million devices in the Internet of Things, were shown.
For more information, visit Mocana.
For more RSA-related vendor news, click here.
Additional Summit Insight:
Hear from more industry influencers, earn CPE credits, and network with leaders of technology at our global events. Learn more at our Fraud & Breach Prevention Events site.