Governance & Risk Management , Legislation & Litigation , Standards, Regulations & Compliance
Reversal of Fortune: DHS Funding Approved
Boehner Persuades Enough GOP Lawmakers to Back Measure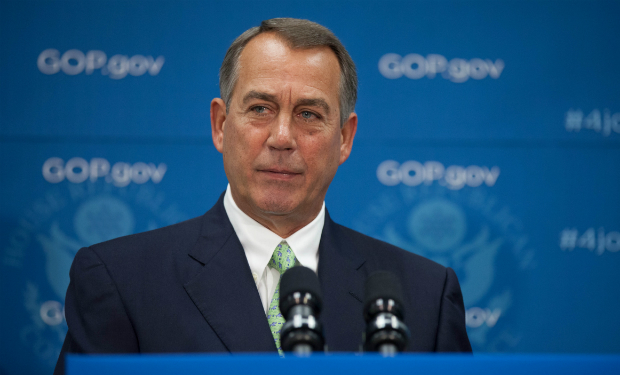 The House of Representatives has approved Senate-passed legislation to fund the Department of Homeland Security through the end of the fiscal year, avoiding another threatened shutdown that would have curtailed some cybersecurity programs.
See Also: Panel Discussion | Driving Security, Privacy, & Compliance Goals by Accelerating HITRUST Certification
President Obama is expected to sign the legislation, which passed the House March 3 by a 257-to-157 margin.
Most Republicans voted against the bill, but all the chamber's Democrats and a few dozen GOP members supported the measure. DHS funding was to expire midnight Friday, March 6, when a one-week, stopgap appropriation approved Feb. 27 was set to expire. Congress waited until a few hours before midnight last Friday to approve the emergency appropriation (see Congress Averts DHS Partial Shutdown).
Without funding, critical operations, including monitoring and responding to cyberthreats and attacks, would have continued, with employees deemed essential working but not receiving their paychecks during the partial shutdown. Other cybersecurity operations, such as the rollout to agencies of the Einstein 3 intrusion prevention system and continuous diagnostic and mitigation systems to identify IT vulnerabilities, would have been placed on hold.
DHS funding was caught in a political squabble over immigration reforms. The House last month approved a DHS funding bill without appropriating money for an executive action President Obama took on immigration, a move opposed by Republicans. The Senate, as a compromise, agreed last week to vote on two bills, one to fully fund DHS through September - the measure that the House approved March 3 - and a second measure to strip the immigration provisions, which failed to muster the 60 votes needed to break a Democratic filibuster.
House Speaker John Boehner was able to persuade enough Republican members to vote for the bill to fully fund DHS by noting that a federal judge has temporarily halted Obama's immigration initiative and that the GOP would likely be blamed for any shutdown.
Boehner told GOP representatives during a March 3 closed-door meeting that he had run out of options in getting the Senate to pass a funding bill that would have prevented the immigration funding, according to The New York Times. The newspaper reported Boehner said he was "as outraged and frustrated as you at the lawless and unconstitutional actions of this president," adding that he thought the decision to adopt the Senate bill was "the right one for this team, and the right one for this country."