Report: Medicare Needs IT Overhaul
Technology Upgrade Must Address Security, Experts Say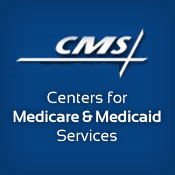 The Centers for Medicare and Medicaid Services, which is providing billions of dollars in financial incentives for healthcare organizations to adopt electronic health records, needs an information technology upgrade of its own, according to a new report.

A National Research Council committee concludes in a 169-page report that CMS'sexisting technologies are inadequate for its needs. Plus, it emphasizes the importance of adequately protecting information privacy.

"The evolving CMS mission hinges on public trust, and maintaining patient privacy and data security is one component of that trust," the report notes. "CMS must provide secure IT services to maintain patient and provider privacy. Creating a truly secure system can be especially challenging in an IT environment created by disparate subcontractors, especially when the competing goals of access, openness and transparency are implemented."

Among its many recommendations, the report calls for CMS, a unit of the Department of Health and Human Services, to enhance the skills of its staff in "data management, architecture management, technology infrastructure management, technology investigation and evaluation and security."

It calls for CMS to develop a comprehensive strategic technology plan to help ensure "that CMS has the necessary data, information and IT capabilities to effectively implement legislatively mandated, value-based payment programs."

The report laments CMS's "historic tendency to provide IT funding on a program-by-program basis ... and the proportionately small budgetary elements available for infrastructure and modernization."

The Committee on Future Information Architectures, Processes, and Strategies for the Centers for Medicare and Medicaid Services prepared the report, which is now available online.