The Reform Bill's Fraud Provisions
Specifies detection efforts, tougher penalties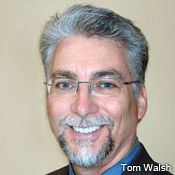 The massive healthcare reform bill that President Obama signed into law March 23 contains hundreds of references to fraud prevention plus tougher penalties for those convicted of fraud.

The reform legislation also makes frequent reference to the need to comply with the HIPAA privacy and security rules as healthcare organizations exchange more information and submit more data to Medicare and others to measure quality and other factors.
Sharing data increases risk
Anti-fraud efforts will prove more important than ever in the wake of healthcare reform as more information on more insured patients is shared over health information exchanges, says Tom Walsh, president of Tom Walsh Consulting LLC, Overland Park, Kan.
"Sharing more patient information increases the risk of breaches," Walsh says. "As health information exchanges grow, there will be a greater temptation by some seedy people to hack into the larger databases of patient information."
He notes, however, that medical identity thefts and fraudulent insurance claims could, over the long haul, decline as more people qualify for health insurance coverage as a result of reform.
A catalyst
Another industry observer hopes the healthcare reform law, with its emphasis on fraud prevention, will spur hospitals and clinics, as well as insurers, to revitalize their risk management efforts.
"From what I've heard, a lot of organizations have cut back on their risk management activities over the last year or two due to the economy," says consultant Rebecca Herold, owner of Rebecca Herold & Associates, Van Meter, Iowa. "They need to get back to addressing all security issues with a risk-based program and not just focus on narrow compliance with certain regulations."
But the most powerful incentive for ramping up risk management, Herold argues, is improved federal enforcement of the HIPAA rules, as called for under the HITECH Act. "That will play a huge role in limiting fraud," she contends.
(To listen to an interview with Herold on risk management, click here.)
Anti-fraud provisions
Here is a sampling of just a few of the anti-fraud provisions in the Patient Protection and Affordable Care Act. Many of the provisions, however, apparently won't kick in until 2014 and beyond when health benefit exchanges and other new programs are in full operation.
The law:
Amends federal sentencing guidelines, setting much higher "offense levels" for high-dollar fraud cases to trigger higher penalties.


Requires new not-for-profit community health insurers authorized under the law to use technology to detect fraud. This includes "front-end prepayment intelligent data-matching technology similar to that used by hedge funds, investment funds and banks."


Requires the National Association of Insurance Commissioners to develop a model uniform report form for private health insurance issuers seeking to refer suspected fraud and abuse cases to state insurance departments.


Requires newly established health benefit exchanges, which offer Web portals that enable patients to shop for a plan, to report on the amount of money lost to waste, fraud and abuse.


Authorizes the secretary of health to implement any measure determined to be appropriate to "reduce fraud and abuse" at the exchanges.