Privacy Group to Host Summit
ONC's Mostashari Will Keynote Patient Privacy Rights Event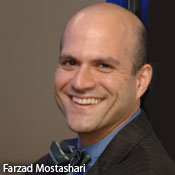 Farzad Mostashari, M.D., who heads the Office of the National Coordinator for Health IT, will be a keynote speaker at a June 6-7 conference organized by consumer advocacy group Patient Privacy Rights.
See Also: Live Discussion | Securing Business Growth: The Road to 24/7 Threat Detection and Response
The Second International Summit on the Future of Health Privacy, to be held at Georgetown University, also will be available via webcast.
Ross Anderson, a professor of security engineering at the University of Cambridge Computer Laboratory, will provide another keynote address.
The privacy event will feature a panel addressing the risks and benefits of health information systems. Other sessions will tackle such topics as the future of health privacy regulation, the risks involved in "big data" projects and the latest privacy technologies.
Breakout discussion sessions will address six topics, including global perspectives on health privacy and health information exchange issues.
More information is available on the Patient Privacy Rights website.