Prison Terms in Patient ID Theft Case
Five Involved in Using Stolen Identities to Get Cash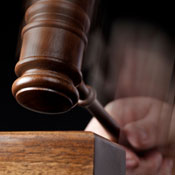 Four of the five people who entered guilty pleas in connection with patient identity theft at a Florida hospital and a physician's office have received prison sentences. The fraud case involved using stolen patient identities to make cash withdrawals from bank accounts and purchase money orders.

The latest to be sentenced, Jimmy Lee Theodore of North Miami, was the manager of the fraud operation that affected at least 250 victims, according to Wilfredo Ferrer, U.S. Attorney for the Southern District of Florida. He was sentenced to more than 14 years in prison and ordered to pay $631,000 in restitution. His charges included wire fraud, unauthorized use of a debit card and aggravated identity theft.

Court documents show that Theodore and Albert Andrulonis used Mildred Alexis to recruit Natasha Orr, an emergency room employee at Holy Cross Hospital in Ft. Lauderdale, to steal patients' personal information. The case involved the theft of patient data sheets from the ER (see: Hospital Notifies 40,000 of ER Breach). Alexis also recruited Raushanah Bowleg, who worked for a local physician, to steal similar information from her employer. Alexis then sold all the stolen information to Andrulonis, sharing a portion of the proceeds with Orr and Bowleg, prosecutors said.

Andrulonis and Theodore used the stolen patient information to gain on-line access to accounts and telephone banking services at J.P. Morgan Chase Bank to make cash withdrawals and purchase money orders through ATM machines, prosecutors explained.

Earlier, Andrulonis was sentenced to 11 years in prison and ordered to pay $300,000 in restitution; Orr was sentenced to two years in prison and Alexis was sentenced to 40 months in prison. Bowleg's sentencing is slated for Aug. 15.