Preview: RSA Conference 2014
New Tracks Include Analytics and Forensics, Security Strategy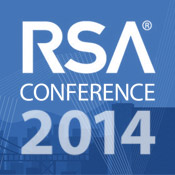 The objective for information security leaders this year is clear - to "share, learn and secure," which is the theme of the RSA Conference 2014, slated for Feb. 24-28 at San Francisco's Moscone Center.
See Also: Now OnDemand | C-Suite Round-up: Connecting the Dots Between OT and Identity
This year's event provides IT professionals and business leaders the opportunity to make connections and capitalize on the ideas, insights and relationships that may shape the future of information security.
For the eighth straight year, Information Security Media Group is a sponsor of the RSA Conference, and it's the only Diamond Media Sponsor of this world-class event. ISMG is sending its largest team ever to provide ongoing coverage. And it will host a panel session that reviews the dos and don'ts for post-breach communication.
Conference Theme
This year's theme - "Share. Learn. Secure." - references the need for collaboration and communication to develop groundbreaking ideas.
Over the course of five days, thousands of attendees from all over the world will dive into intensive learning at educational sessions plus take advantage of a large exhibit hall as well as social activities and networking opportunities.
Conference-goers will learn about the latest trends and technologies as well as gain insights into new perspectives on the most critical technical and business issues facing organizations today.
Keynote speakers at this year's RSA Conference include:
Scott Charney, corporate vice president, trustworthy computing, Microsoft Corp.;
Art Coviello, executive chairman, RSA;
Kevin Mandia, senior vice president and chief operating officer, FireEye; and
Stephen Colbert, host of "The Colbert Report" and best-selling author.
To view the full list of keynote speakers, visit RSA's keynotes page.
More than 280 educational sessions will be held across 26 tracks, covering a wide range of critical themes and topics, including: application security; cloud security and virtualization; hackers and threats; mobile security; and technology infrastructure.
Two new tracks this year are analytics and forensics and security strategy. The security strategy track covers policy, planning and emerging areas of enterprise security architecture and the management issues of implementing successful security programs, says Hugh Thompson, program committee chair for RSA Conference.
Beyond adding new tracks, the RSA Conference has also physically expanded. It now encompasses not just the north and south buildings of San Francisco's Moscone Center, but also the previously unused west building.
ISMG at RSA
ISMG will provide in-depth coverage of this year's event, bringing its largest team ever. ISMG will provide daily updates offering insights from conference speakers, attendees and participating vendors. In its media suite, ISMG will offer exclusive presentations covering its latest research. And for the first time, ISMG will be conducting video interviews at its exhibit on the show floor.
At this year's event, ISMG is leading a panel session on: Anatomy of a Data Breach: What You Say (or Don't Say) Can Hurt You.
Hosted by Tom Field, ISMG's vice president of editorial, this panel session will cover the critical dos and don'ts for post-breach communications. The panel of breach and legal experts will walk through what to say (and what not to say), who to involve and when and how to inform customers, regulators and the media. Participants include Alan Brill, senior managing director at Kroll; Michael Bruemmer, vice president at Experian Data Breach Resolution; and Ronald Raether, partner at Faruki Ireland & Cox. The session will be held 2:40 p.m. Tuesday, Feb. 25, in Room 2020 of Moscone Center West.
Additional Summit Insight:
Hear from more industry influencers, earn CPE credits, and network with leaders of technology at our global events. Learn more at our Fraud & Breach Prevention Events site.