Physician Group a Victim of Server Theft
Investigating How Many Nevada Patients Affected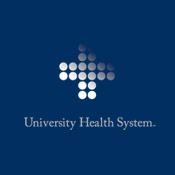 Executives at a Nevada physician group are investigating how many patients were affected when a server was stolen June 11 from an administrative office in Reno, Nev.

University Health System, the Las Vegas-based clinical practice of the University of Nevada School of Medicine, has 185 physicians who practice in 20 locations. It has begun sending letters to an unspecified number of patients to notify them that their information, including name, address, birth date, Social Security number and healthcare details, may have been on the server. It's offering these patients a year's worth of free credit monitoring.

Because more than 500 patients were affected by the breach, University Health System will notify the HHS Office for Civil Rights about how many were affected, as required under the HITECH Act breach notification rule, a spokesman says.

So far, the organization has no evidence that the information on the server has been misused, the spokesman adds. All patients whose information was on the server, even if the amount of information was limited, eventually will be notified, she says.

The investigation is continuing in cooperation with local law enforcement.