PHI Exposed in Mailing Error
63,000 Patients Received Letters Intended for Others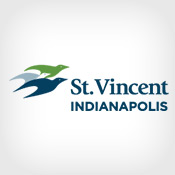 St. Vincent Breast Center in Indianapolis has notified 63,000 individuals that a clerical error led to the mailing of letters containing personal health information to the wrong recipients.
See Also: Live Webinar | Breaking Down Security Challenges so Your Day Doesn't Start at 3pm
The letters were sent to former patients of Indianapolis Breast Center, P.C. and Solis Women's Health Breast Imaging Specialists, both of which were closing their practices. The letters were to inform the patients that St. Vincent was available to provide care or to welcome those patients who had previously scheduled healthcare services, the center says in a statement.
On May 15, St. Vincent began receiving calls from individuals who received another patient's letter in error. An investigation confirmed that a clerical error led to mailing the letters to the wrong patients, the center says.
Information contained in the letters included patient names, addresses and, in some cases, a reference to a scheduled appointment. No Social Security numbers or financial information was included in the letters, and "there is no evidence to believe that the information has been or will be accessed or used for fraudulent purposes," St. Vincent says.
Because some of the names and addresses used to send the mailings may not be current and cannot be verified, the center has posted a notice on its site as well.
"The center is evaluating and making changes to its patient mailing processes internally and with external vendors to avoid an incident of this nature in the future," according to the notice.
The center did not immediately respond to a request for additional information.