Patient Data Matching: Best Practices
New Collaborative Effort Focuses on Patient Safety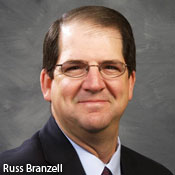 Federal regulators have launched a collaborative project aimed at improving patient data matching nationally in an effort to bolster patient safety while protecting privacy.
See Also: LIVE Webinar | Stop, Drop (a Table) & Roll: An SQL Highlight Discussion
Lee Stevens, policy director of state health information exchange programs at the Office of the National Coordinator for Health IT, announced The Patient Matching Initiative in a Sept. 11 blog. Participants in the project expect to present a list of recommended best practices to ONC by year's end, he says. ONC is a unit of the Department of Health and Human Services.
Patient data matching involves ensuring, for example, that when a patient's records from multiple sources are gathered, such as via a health information exchange, the right information for the right patient is aggregated. If records are mismatched, medical mistakes, improper data entries and disclosures and medical ID fraud can occur.
The issue has become a bigger concern as the use of electronic health records has soared and related health information exchange efforts have expanded.
"Without question, one of the most difficult and widespread challenges for healthcare organizations is the correct and unambiguous matching of health information with the appropriate individual," says Dixie Baker, senior partner at the consulting firm Martin, Blanck and Associates.
"This challenge will only be exacerbated as providers electronically share information across provider organizations, and across care settings ...[and] the power of 'big data' analytics, which make it much harder to protect privacy, but hopefully easier to verify matches between information and individual" says Baker, who is a member of ONC standards and policy advisory panels. "I'm sure this is initiative will receive broad support from across the industry."
Last fall, the Healthcare Information and Management Systems Society urged Congress to commission a study on nationwide patient data matching. HIMSS cited a Rand Corp. study that found 8 percent to 14 percent of electronic health records might have potentially dangerous patient data mismatches, such as the wrong blood type (see: A Patient Data Matching Call to Action). HIMSS is a participant in the new ONC-led effort.
Political Issues
Russ Branzell, CEO of the College of Healthcare Information Management Executives, another project participant, tells Information Security Media Group that ONC's decision to spearhead this collaborative effort is significant because the topic raises sensitive political issues.
Some have expressed concerns that ramped up patient matching could lead to a "universal ID and put patient privacy in jeopardy," he says. In 1999, Congress outlawed HHS from funding the development of a national unique patient identification system.
Under the new effort, ONC and members of the collaborative will explore the best patient matching practices and technologies now being used by healthcare providers, health information exchanges and others in an attempt to identify possible standards that can be applied nationally, Branzell says.
Universal standards for IDs from industries such as banking and online retail could serve as models for patient matching standards in healthcare, he says. "It's not about lots of new innovation but sharing best practices, processes and technologies that are already out there."
There are thousands of different ways to accomplish patient matching, Branzell says, "and that creates safety, quality and cost issues." For example, while date of birth is often used as an attribute to identify a patient, "there are many different ways to format a birth date," he notes.
By identifying standards for patient data matching, Branzell says, "The healthcare ecosystem can match the right patient with the right information at the right time." And that could potentially prevent medical mistakes as well as medical ID fraud.
Before becoming CEO of CHIME in April, Branzell was CIO and CEO of Colorado Health Medical Group, a division of University of Colorado Health. "I was involved with three or four health information exchanges, each that had different algorithms for patient data matching ... which increased the complexity," he says.
Eliminating such complexity would improve the accuracy of patient matching, he contends.
Integrated healthcare delivery network Sharp HealthCare has spent a lot of time and money on patient data matching efforts that could be useful to others, says its CIO, Bill Spooner. "We have refined our matching over the past 20 years and our error rate is quite low, but at a cost of several full-time employees, well-refined software routines and collateral technology like palm vein scanning," he says. "I am eager to share our journey. I hope that the ONC contractors survey organizations like ours to identify the better methodologies and the costs incurred in ensuring accurate patient data.
"As we are working to achieve health information exchange across communities and the nation, it is essential that we amalgamate complete and accurate patient records," Spooner adds. "A record containing incomplete or incorrect information puts that patient's care at risk. Since patient data matching algorithms are essential in a political climate in which an absolute identifier is unacceptable due to privacy concerns, it is important that these algorithms be optimized to the best practices that exist."
The Participants
In addition to HIMSS and CHIME, a number of government agencies and industry groups are involved in the effort, including the Federal Health Architecture - which is made up of more than 20 federal agencies, including HHS, Department of Defense, Department of Veterans Affairs and the Social Security Administration. Other participants are the Bipartisan Policy Center; HealtheWay, a DESCRIBE IT; the ONC's EHR/HIE Interoperability Work Group; and several large integrated delivery networks and state and local health information exchange organizations.
"We are beginning a collaborative project to help identify the common denominators and best practices being used by private sector healthcare delivery systems and federal agencies," ONC's Stevens writes in his blog. "By identifying and recommending standardization of the basic attributes most commonly used for patient matching, we are looking to improve patient safety, care coordination and efficiency."
The projects goals, Stevens says, are to:
Identify the common attributes that achieve high positive match rates across disparate systems. The attributes may include common fields such as name, date of birth, address, sex, cell phone number and new criteria such as emergency contact and insurer; and
Define the processes and best practices that are most effective to support high positive patient matching rates utilizing these attributes.