Governance & Risk Management , Privacy
Panel Votes to End Bulk Collection
USA Freedom Act Heads to House Floor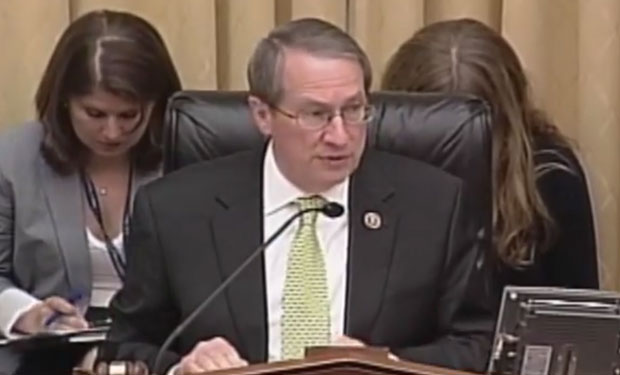 The House Judiciary Committee, in passing a narrowly tailored bill to end the National Security Agency's bulk collection program of phone records, rejected a series of amendments that would have expanded privacy reforms to other government surveillance initiatives.
See Also: Live Webinar | How To Meet Your Zero Trust Goals Through Advanced Endpoint Strategies
The panel approved the bill, the USA Freedom Act, by a 25-to-2 vote on April 30. The measure goes to the full House. Authorization for the bulk collection program comes from Section 215 of the Patriot Act, which expires June 1.
Despite widespread support among committee members for the reforms, the committee voted down a series of amendments to expand privacy protections because the bill's sponsors argued that any changes would have scuttled the carefully crafted legislation that has the support of the Republican leadership and key members of the House Intelligence Committee.
One of the rejected amendments, sponsored by Rep. Ted Poe, R-Texas, would have prevented the NSA from using authorities granted by Section 702 of the FISA Amendments Act to amass Internet communications of U.S. citizens without a warrant. Some lawmakers assured Poe that his proposal would be brought up in various appropriations bills Congress will consider later this year. Section 702 provisions don't expire until 2017.
Time to Act
Committee Chairman Bob Goodlatte, the Virginia Republican who's a cosponsor of the USA Freedom Act, said the time isn't right to add other provisions, adding that there would be other opportunities to address other surveillance reforms. "We have an opportunity to move this bill through a very difficult process with a clear path," he said.
Senate Majority Leader Mitch McConnell, R-Ky., and Intelligence Committee Chairman Richard Burr, R-N.C., have offered legislation to reauthorize the Patriot Act without changes. USA Freedom Act proponents said they fear rejection of their bill because of amendments could mean the McConnell-Burr bill would advance. "The committee's overwhelming vote in favor of the USA Freedom Act makes clear that a clean reauthorization of the NSA's bulk collection program will not prevail in this Congress," said Sen. Patrick Leahy, D-Vt.,. cosponsor of the USA Freedom Act in the Senate.
Several digital rights group have given their conditional support to the USA Freedom Act, understanding that Congress is not yet ready to enact sweeping surveillance reforms (see Bill Would End Bulk Collection Program). "It's important to act now, and once the USA Freedom Act has passed, to enact even more profound and far-reaching reforms to the law," says Annie Stepanovich, U.S. policy manager at Access Now, an international human rights organization. "If we do not seize this opportunity to act, for whatever reason, we risk losing a vital opportunity to take a step - if only a step - toward stopping the surveillance machine."
The measure, if enacted, would prohibit the NSA's previously secret practice of conducting large-scale, indiscriminate collection of communications records, such as all records from an entire state, city or zip code. It also would allow authorities to seek court approval to obtain specific communications records based on a threat to national security.
In addition, the USA Freedom Act also would create a panel of lawyers to provide the FISA (Foreign Intelligence Surveillance Act) Court - which reviews and grants the government's secret requests for communications records - with guidance on privacy and civil liberties, technology and legal matters. The measures would declassify FISA opinions and allow technology companies a range of options to describe how they respond to national security orders.