ONC's DeSalvo Stays On: Questions Arise
What Will Be the Impact of Having Part-Time Leader?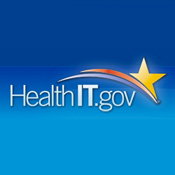 The revelation that Karen DeSalvo, M.D. , head of the Office of the National Coordinator for Health IT, will be retaining her leadership role at the agency even as she takes on a new position at the Department of Health and Human Services is raising new questions.
See Also: Live Webinar | Cybersecurity in Healthcare Supply Chains: A CISO Perspective
Among the uncertainties is whether ONC will be able to maintain its focus and timeline for fleshing out its healthcare information systems interoperability roadmap, which, in part, addresses privacy and security issues involved in the national exchange of patient information used to make treatment decisoins.
Last week, HHS Secretary Sylvia Mathews Burwell named DeSalvo acting assistant security of health, with a mission to help in the department's Ebola response and other public health issues (see ONC's DeSalvo To Focus On Ebola Response). At the time, HHS did not disclose whether it planned to name a new national coordinator. That uncertainty, coupled with the departure of about a half-dozen other senior leaders from ONC in recent months, left industry stakeholders worried about an ONC brain-drain.
ONC Blog
An Oct. 28 blog written by DeSalvo and Lisa Lewis, acting deputy national coordinator, clarified that DeSalvo "will continue to work on high level policy issues at ONC," while Lewis provides "day to day leadership at ONC."
The blog also says that ONC will follow the policy direction that DeSalvo has set. "She will remain the chair of the Health IT Policy Committee; she will continue to lead on the development and finalization of the Interoperability Roadmap; and she will remain involved in [electronic health record] meaningful use policymaking. She will also continue to co-chair the HHS cross-departmental work on delivery system reform."
ONC, a unit of HHS, has played a leadership role in developing guidelines for programs under the HITECH Act, including the electronic health records incentive program, known as "meaningful use." But as HITECH funding winds down, ONC is focusing on the issue of interoperability of EHRs and other healthcare information systems to help ease the secure national exchange of data.
Better Than Nothing
Robert Tennant, senior policy adviser at the Medical Group Management Association, which represents clinic administrators, is pleased that DeSalvo will continue to play a role at ONC.
"We'd prefer Dr. DeSalvo being on board full-time at ONC, but having her part-time is better than having no Dr. DeSalvo," he says. "She's a dynamic leader, and we're excited that she'll continue to be at ONC, and continue the important work that needs to be done."
The American Medical Association, which earlier this week had been critical of the holes left at ONC by the recent exodus of senior leaders, released an updated statement Oct. 29.
"The American Medical Association is pleased to learn that Karen DeSalvo will remain involved in the Office of the National Coordinator for Health Information Technology," the AMA says. "We look forward to continuing to work with her to fix the meaningful use program and achieve an interoperable technology infrastructure. ... The AMA hopes Dr. DeSalvo's continued presence will further advance efforts to improve the regulatory framework for health information technology and patient care."
In a statement provided to Information Security Media Group, AMA President-Elect Steven Stack, M.D., says, "The AMA has been calling for policymakers to refocus their meaningful use program on interoperability for quite some time. Recently we provided both the ONC and CMS [Centers for Medicare and Medicaid Services] with a blueprint that included recommendations that would allow physicians to meet the goals of the meaningful use program - widespread use of interoperable electronic health records to allow for the secure exchange of information across settings and providers.
"While the AMA supports ONC's attention to interoperability, their focus needs to be narrowed to a shorter timeline. Physicians are desperate for information exchange that provides meaningful and contextual information about their patients in a user-friendly fashion. We want to improve the quality of care, and interoperable electronic health records are a pathway to achieving that goal."
A Lot to Juggle
Dixie Baker, chair of the HIT Standards Committee's Transport and Security Standards Workgroup, which advises ONC, says the demands of the work ahead for the office require strong focus and commitment.
" As the focus shifts from certifying highly functional EHR technology to enabling health information to be available whenever and wherever it is needed, the work of the ONC certainly hasn't gotten any easier," says Baker, senior partner at consulting firm Martin, Blanck and Associates. "Nor is overseeing the nation's public health activities, including but not limited to, Ebola outbreak management, an easy task. Dr. DeSalvo is a very talented leader, but expecting any single individual to take on both of these immense responsibilities seems highly unfair and unrealistic."
Baker adds that ONC's interoperability roadmap "lays out a realistic plan for moving from digital data to the 'learning healthcare system.'" She notes, however, that "a 'roadmap' just defines the path to be traversed; it does not drive the bus. Strong, committed leadership is needed to drive us forward."
No Schedule
An ONC spokesman tells ISMG that there is no set schedule for how DeSalvo will be splitting her time between ONC work and her new duties at HHS. It won't be "two hours here, 10 hours there. ... I think it will be based around making sure all of the work gets done," he says.
"Things are still on track for the interoperability roadmap [draft to be publicly] released in January," he says. "We are also working with the Centers for Medicare and Medicaid Services on the meaningful use and [EHR software] certification rules and working on the Health IT strategic plan later this year."