ONC Unveils Innovation Competition
Projects Can Include Privacy, Security Initiatives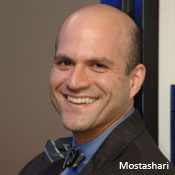 The Office of the National Coordinator for Health Information Technology has announced a new program of prizes and competitions that's designed to spur innovations in health IT, including projects that address privacy and security.

The Investing in Innovations Initiative is funded by the America Competes Reauthorization Act of 2010. The Act invests in innovation through research and development and seeks to improve the competitiveness of the United States.

ONC has awarded nearly $5 million to the Capital Consulting Corp. and Health 2.0 LLC which, in turn, will "fund projects supporting innovations in research and encouraging health IT development through open-innovation mechanisms like prizes and challenges," according to an announcement from the Department of Health and Human Services.

"The initiative demonstrates ONC's recognition of the importance of investing in innovations and provides a platform that will attract an expanded community of innovators to the full range of the agency's programs," said Farzad Mostashari, M.D., who heads ONC.

Examples of health IT competition topics include:
Applications that enable an individual to securely and effectively share health information with members of a social network;
Applications that allow individuals to connect during natural disasters and other periods of emergency; and
Tools that facilitate exchange of health information while enabling individuals to customize the privacy allowances for their personal health records.
In addition, Capital Consulting Corp., Health 2.0 LLC and other contributors will "help provide detailed and up-to-date analysis of relevant, emerging innovations and associated trends that will help ONC and other HHS agencies better understand these developments, as well as the issues that surround them," according to the HHS announcement.