ONC Seeks More Input on Strategic Plan
Deadline for Comments on Federal Health IT Strategic Plan Extended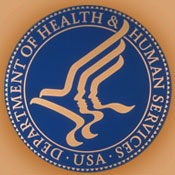 Federal authorities have extended until May 6 the deadline for submitting comments on a draft of a Federal Health IT Strategic Plan for 2011-2015. The plan, drafted by the Office of the National Coordinator for Health IT, outlines federal priorities on a range of issues, including privacy and security (See: Health IT Strategic Plan Unveiled).

Some critics have contended that the plan focuses too much on efforts ONC already has in the works and lacks details on future privacy and security protection efforts. "Usually, a strategic plan talks about where we are going as opposed to what we are currently doing. It doesn't seem to tell me what's next," said Mac McMillan, chairman and CEO at the consulting firm Cynergistek (See:Health IT Strategic Plan: A Critique).

In an April 18 comment on the plan, the College of Healthcare Information Management Executives, an association for CIOs, called for adding more patient privacy details to the final version of the plan.

Here's an excerpt from the letter:

"Patient confidentiality and privacy are fundamental to providing quality care. Several of the objectives listed throughout the plan foresee the fluid exchange of the right information, at the right time, for the health and safety of patients. In order to make sure this information is shared responsibly, ONC needs to further define how [patient] consent management should be handled and it must address the responsibility of patients, physicians, hospitals and insurers on how consent will be stored and transmitted through health information exchanges. The consent process must also support exchange with personal health records so that information [exchanged] between patients and their providers - no matter the source - is accurate, secure and furthers the goal of improved care.

"Contingent upon the ideas of trust and shared responsibility in keeping health information private is making sure laws across state boundaries are harmonized. CHIME urges ONC to establish standards for a national privacy regulatory environment that would apply to all health information exchange. We consider this yet another example of how the current HIPAA preemption policy creates problems by essentially allowing geographic variation in privacy rules, which complicates compliance and makes it more costly. We, therefore, urge the Office for Civil Rights to re-examine its stance with respect to federal preemption in a way that facilitates, not hinders, health information exchange across jurisdictional boundaries."

To comment on the plan, visit the Health IT Buzz Blog on the ONC website. The blog featured 96 comments as of midday April 19.