ONC Offers Privacy, Security Guide
Online Resource Features Insights on EHRs, Risk Analysis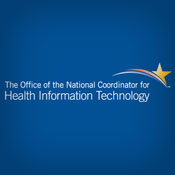 The Department of Health and Human Services' Office of the National Coordinator for Health IT has published an in-depth guide to keeping health information private and secure.
See Also: Live Webinar | How To Meet Your Zero Trust Goals Through Advanced Endpoint Strategies
The guide is designed to help healthcare organizations, especially smaller ones, better understand the role privacy and security play in the use of electronic health records as they participate in the HITECH Act EHR incentive program. "We issued the guide to provide organizations with a useful tool to help them integrate privacy and security into their organizations as they achieve [EHR] meaningful use," says Joy Pritts, ONC's chief privacy officer.
The guide includes:
Guidance on privacy and security issues as they pertain to the HITECH Act electronic health record incentive program;
A privacy and security 10-step plan;
Security risk analysis and management tips;
Advice on working with IT vendors;
A list of health IT privacy and security resources.
ONC developed the guide in collaboration with the American Health Information Management Association Foundation.
More Online Information
ONC also has enhanced its Health IT Dashboard, which provides links to information on the office's grant programs, its regional extension centers and its educational initiatives through community colleges.
Meanwhile, HHS' Centers for Medicare & Medicaid Services is posting more detailed information about the HITECH Act EHR incentive program, including a list of hospitals and physicians that have received incentive payments so far. The provider list links are at the very bottom of a page within the CMS website. The information will be updated quarterly.