Obama: Cut Fraud to Save $5 Billion
Deficit Reduction Plan Outlines Medicare, Medicaid Savings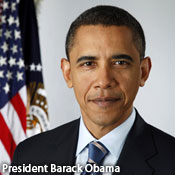 President Obama's plan to slash more than $3 trillion from the nation's deficits, unveiled on Monday, includes saving about $5.1 billion by cutting waste, fraud and abuse in Medicare and Medicaid.

Overall, the president calls for trimming more than $320 billion in healthcare costs over 10 years, including $248 billion for Medicare and $73 billion for Medicaid. Most of the cuts would come in various reductions in payments to providers, with no immediate cuts in benefits to Medicare or Medicaid recipients.

To cut a total of $5 billion worth of waste, fraud and abuse in Medicare over 10 years, Obama proposes:
Dedicating penalties for failure to use electronic health records toward deficit reduction. Beginning in 2015, Medicare providers that fail to adopt EHRs will face penalties, as called for under the HITECH Act, which was included in Obama's healthcare reform package. Obama proposes using these penalties for deficit reduction beginning in 2021, estimating they will generate $500 million over 10 years.
Saving $2.3 billion by recovering erroneous payments made to insurers participating in the Medicare Advantage managed care program.
Reducing improper payments in Medicare to save $1 billion. This would include taking several steps, such as allowing civil monetary penalties for providers who do not update enrollment information.
Update Medicare payments to more appropriately account for utilization of advanced imaging to save $400 million, and require prior authorization for advanced imaging to save another $900 million.
To save $110 million through cutting waste, fraud and abuse in Medicaid, the president proposes such steps as tracking high-prescribers and utilizers of prescription drugs to identify wasteful or abusive prescribing practices and increasing penalties on drug manufacturers for fraudulent non-compliance with Medicaid drug rebate agreements.