NwHIN Comments Due June 14
Announcement About HIE Standards Posted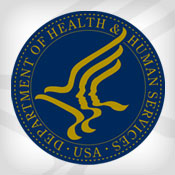 Comments are due June 14 on preliminary plans for voluntary national standards, including privacy and security guidelines, for health information exchanges. A request for information was posted on the Federal Register May 15.
See Also: Live Webinar | 2021: A Cybersecurity Odyssey
After it reviews comments, the Department of Health and Human Services' Office of the National Coordinator for Health IT will draft a proposed Nationwide Health Information Network Governance Rule, which was mandated under the HITECH Act, part of the economic stimulus package (see: Feedback Sought on HIE Rules of Road).
The proposed rule would create an NwHIN "brand" that health information exchanges and others could voluntarily earn, much like the Energy Star program that signifies energy efficiency levels of many products, says Farzad Mostashari, who heads ONC (see: Voluntary HIE Standards in Works).
Statewide, regional or local health information exchanges, integrated delivery systems, electronic health record system vendors and others could apply to receive recognition as complying with the NwHIN standards, which will include privacy and security provisions, he notes. That would help pave the way for the national exchange of medical records.
The request for information poses a series of 66 questions. For example, it asks for feedback on ways to obtain patient consent for the exchange of their information. And it asks whether there should ever be exceptions to a requirement for exchanging only data that's been encrypted.