NIST Begins Drafting EHR Tests
Certification bodies will use the methods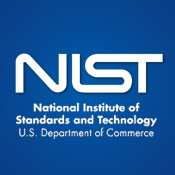 The National Institute of Standards and Technology has launched a new Web site that provides updates on its proposed electronic health record testing methods.

The federal agency has drafted the first of four sets of test methods. These will be used by organizations that the federal government will designate to test and certify EHR software that hospitals and physicians can use to help qualify for Medicare and Medicaid incentive payments as called for under the HITECH Act.

The new Web site lists a set of seven "draft test procedures" for such EHR criteria as "maintain up-to-date problem list" and "plot and display growth charts." On the horizon are test procedures for security functions, including authentication, access control and encryption.
Testing compliance
NIST is not creating standards; it's establishing ways to test for compliance with proposed standards for software for the incentive program. To develop the testing methods, NIST is working with a number of other organizations, including the American National Standards Institute, as well as system implementers.
The Office of the National Coordinator for Health Information Technology within the U.S. Department of Health and Human Services plans to use NIST's National Voluntary Laboratory Accreditation Program to accredit EHR testing organizations.
ONC recently unveiled a proposed regulation that establishes the software certification program. For a story on the announcement, click here.
To access the proposed regulation setting standards for certified software, click here.