New Orleans Physician to Head ONC
Karen DeSalvo Led Post-Katrina Healthcare Efforts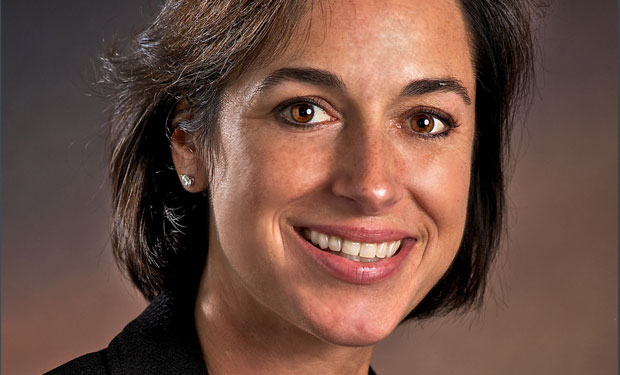 The Department of Health and Human Services has named Karen DeSalvo, M.D. to head the Office of the National Coordinator for Health IT. DeSalvo, who currently serves as the City of New Orleans' health commissioner and senior health policy adviser to Mayor Mitch Landrieu, will join ONC on Jan. 13.
See Also: From Risk Analysis to Risk Reduction: A Step By Step Approach
ONC, a unit of HHS, coordinates nationwide efforts to implement electronic health records as well as the secure electronic exchange of health information. It takes a lead role in developing guidelines for programs under the HITECH Act, including the EHR incentive program, often called the "meaningful use" program. That entails setting security and privacy requirements.
Since October, Jacob Reider, M.D., has been serving as acting national coordinator, filling in after the departure of Farzad Mostashari, M.D., and his principal deputy, David Muntz (see ONC Names Interim Leadership). Once DeSalvo joins ONC, Reider will return to his previous position as ONC's chief medical officer.
DeSalvo also served as president of the Louisiana Health Care Quality Forum, which operates Louisiana's statewide health information exchange and the state's regional extension center, which offers EHR implementation assistance. She was a member of the steering committee for the Crescent City Beacon Community.
The Beacon Community, supported by an ONC grant, has advanced several projects, including creating a new patient-centered care coordination system for the New Orleans area, which is enabled by the city's health information exchange.
While DeSalvo was at the Louisiana Health Care Quality Forum, which she helped launch, the security and privacy of patient data was "at the forefront" of state HIE development, says Brian Richmond, the forum's chief techology officer. "That included putting proper encryption in place for the transmission and storage of data, as well as physical security of patient records," he says.
Nadine Robin, the forum's HIT program manager, says she expects DeSalvo to bring her focus on using secure health IT to drive quality improvements in healthcare to her new post at ONC. "She will take her vision for HIT to the next level nationally," Robin says.
Reasons She Was Chosen
In an e-mail to staff announcing DeSalvo's appointment, HHS Secretary Kathleen Sebelius says DeSalvo's "hands-on experience with health delivery system reform and HIT and its potential to improve healthcare and public health will be invaluable assets to ONC."
Throughout her career, DeSalvo has advocated for "the increasing use of health IT to improve access to care, the quality of care, and overall population health outcomes, including efforts post-Hurricane Katrina to redesign the health system with HIT as a foundational element," Sebelius says.
During her tenure as New Orleans health commissioner, DeSalvo was "at the forefront of efforts to modernize the New Orleans healthcare system," Sebelius says. "Following Hurricane Katrina, for example, she led projects to increase access to care by augmenting the city's neighborhood-based medical homes for low income, uninsured and other vulnerable populations in the New Orleans area."
Disaster Recovery Experience
Mac McMillan, CEO of security consulting firm CynergisTek and chair of the Privacy and Security Policy Task Force of the Healthcare Information and Management Systems Society, says DeSalvo's post-Katrina work will prove helpful in advising healthcare organizations on disaster recovery issues
"She should have a great appreciation for the true value of information and information systems if she experienced the outages and destruction of Katrina," McMillan says. "That region of the country, more so than any other, knows how important having sound protection around these assets is. Contingency planning alone was one of the highest deficiencies noted by HHS' Office for Civil Rights in last year's [preliminary HIPAA compliance] audits."
McMillan says he'd like to see DeSalvo emphasize secure HIE and data interoperability when she settles in at ONC.
"I hope that Dr. DeSalvo can keep pushing the need for standards to support interoperability which is key to the success of data exchange," McMillan says. "I hope she will continue to push collaboration with other policy groups in the government to require appropriate security standards for product and device makers to give providers solutions with the right functionality and security. I'd like to see her increase outreach and promote outreach from others in the government to support education and awareness in the industry."
John Halamka, co-chair of the HIT Standards Committee, which advises ONC, says: "I've not met Dr. DeSalvo, but she has an impressive career in healthcare policy and public health. She's focused on quality, safety and efficiency, which were the original goals behind meaningful use [the HITECH program]."
As for what DeSalvo is likely to focus on at ONC, "I presume she'll continue the tradition of [former ONC leaders] David Blumenthal and Farzad Mostashari of being policy-focused, embracing technology adoption as a tool to improve outcomes and processes, not technology for technology's sake," says Halamka, who is CIO at Beth Israel Deaconess Medical Center in Boston.
Moving Ahead
DeSalvo joins ONC at a time when Stage 2 of the HITECH Act's incentive program for electronic health records is kicking off. Stage 2 began for eligible hospitals on Oct. 1, and it begins for physicians on Jan. 1, 2013. Participants earn incentive payments from Medicare or Medicaid for meeting the requirements of each stage of the program
ONC recently announced it was extending Stage 2 until 2016 and delaying the start of Stage 3 to 2017, one year later than originally planned.
Among the privacy and security requirements for Stage 2 is increasing use of secure health information exchange among providers; giving patients the ability to securely access, download and transmit their electronic health data; and conducting a HIPAA risk analysis that addresses the issue of encrypting data.
Under her leadership, ONC will draft requirements, including privacy and security steps, for Stage 3 of the EHR incentive program.