New Medicaid Audit Program Outlined
Contractors Will Review Claims for Overpayments, Fraud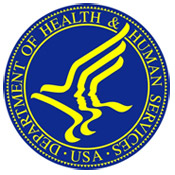 Federal regulators have published proposed guidelines for a new effort to audit healthcare providers receiving Medicaid payments to recover overpayments and help detect fraud.

The new Medicaid Recovery Audit Contractor program was mandated under healthcare reform as one way to cut down on waste, fraud and abuse in the healthcare system. It's modeled after the Medicare RAC program. But unlike the Medicare effort, which is administered at the federal level, the Medicaid audit programs will be run by the states.

Comments on the proposed rule, which was issued by the Centers for Medicare & Medicaid Services in the Department of Health and Human Services, are due by Jan. 10, 2011. Under healthcare reform, states must hire one or more companies as Medicaid recovery audit contractors by Dec. 31, 2010, and they must launch their audit programs by April 1, 2011. But CMS asks for comments on the proposed implementation date, signaling, perhaps, that the deadline could be extended.
Anti-Fraud Efforts
Medicaid RACs will review Medicaid claims and identify and collect overpayments from providers. The RAC effort is a supplemental approach to other efforts to prevent Medicaid payment fraud, the proposed rule stresses.

The Medicare RAC program has proven to be somewhat controversial. The proposed rule for the Medicaid audits acknowledges that some Medicare contractors were "reportedly inconsistent in documenting their 'good cause' for reviewing a claim." As a result, CMS called on Medicare RACs to provide better documentation. Based on complaints about a lack of physicians on Medicare RAC staffs, CMS now requires each contractor to hire a physician medical director.

The rule notes that states administering the Medicaid RAC program will adopt similar measures based on the "lessons learned" in the Medicare RAC program.

Medicaid RACs, like the Medicare contractors, will be paid a contingency fee that's a percentage of overpayments collected. This creates a disincentive to report cases of fraud to law enforcement authorities, according to the Office of the Inspector General within the Department of Health and Human Services. The OIG noted that despite detecting more than $1 billion worth of overpayments so far, the Medicare RACs have referred only two cases of fraud.

"As we learn from the lessons of Medicare RACs, we caution states, in their design of Medicaid RAC programs, to ensure that the Medicaid RACs report instances of fraud and/or criminal activity in addition to the pursuit of overpayments," the proposed rule says. "We propose that whenever RACs have reasonable grounds to believe that fraud or criminal activity has occurred, they must report it to the appropriate law enforcement officials."