Electronic Healthcare Records , Governance & Risk Management , Healthcare Information Exchange (HIE)
National Patient ID Debate Intensifies
Will Senate Follow House's Lead in Lifting Funding Ban?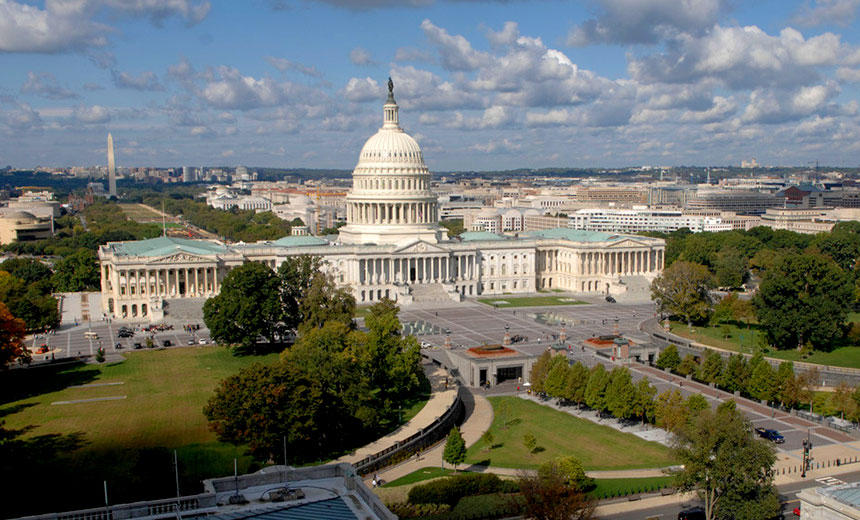 Some healthcare IT industry groups and large provider organizations are pushing the Senate to follow the House's lead and approve a measure to lift the 20-year ban on the Department of Health and Human Services funding the development or adoption of a unique, national patient identifier.
See Also: JavaScript and Blockchain: Technologies You Can't Ignore
In recent letters to Senate leaders, 56 organizations, including the College of Healthcare Information Management Executives and the American Hospital Association, have urged legislators to allow HHS to fund work related to the development of a national patient ID in the quest to improve the accuracy, interoperability and security of health data exchange and enhance patient safety. For years, Congress has banned such funding, citing privacy concerns raised by use of a national ID.
Postponed Hearings
The full Senate appropriations committee was slated to discuss a markup "Labor, Health and Human Services, Education, and Related Agencies Appropriations Act, 2020" bill – which may include the patient ID provision – on Tuesday, but that hearing was pushed to Thursday and then yet again postponed. The hearing had not yet been rescheduled as of Thursday.
The delay in the hearing reportedly was rooted in a dispute over Senate Democrats wanting to increase the proposed fiscal 2020 budget for HHS by about $16 billion as well as disagreements over Republican Senate proposals to increase border security spending.
Last June, the House of Representatives approved an amendment to an appropriations bill that would lift a 20-year ban on HHS funding the development or adoption of a unique, national patient identifier (see letter, 56 healthcare sector organizations urged the Senate to pass a similar provision in its budget bill.
"Removing the prohibition on the use of federal funds to promulgate or adopt a national unique patient identifier will provide HHS the ability to evaluate a range of patient identification solutions and enable it to work with the private sector to explore potential challenges and identify a solution that protects patient privacy and is cost-effective, scalable and secure," the letter states.
The letter contends that for about two decades, "innovation and industry progress has been stifled due to a narrow interpretation of this language included in ... HHS bills since FY1999."
Difficulties with correctly linking patients to all their medical records from various sources has led to medical errors and loss of life, the groups who wrote the letter contend.
"These are situations that could have been avoidable had patients been able to have been accurately identified and matched with their records," the letter to Senate leaders states. "The absence of a consistent approach to accurately identifying patients has also resulted in significant costs to hospitals, health systems, physician practices, long-term post-acute care facilities and other providers, as well as hindered efforts to facilitate health information exchange."
In addition to that letter from 56 organizations, the American Hospital Association on Sept. 6 sent its own letter to senate leaders also urging legislators to lift the ban.
"Removing the prohibition on the use of federal funds to promulgate or adopt a national unique patient identifier would provide HHS the ability to explore solutions that link patients with their correct medical records," AHA wrote. "Funding for a unique patient identifier would help reduce administrative costs and ensure efficient, timely care for patients."
Privacy Worries Linger?
Some privacy advocates, however, vehemently oppose any developments that might lead to a unique national patient ID.
"Make no mistake. The UPI would be the end of privacy and the foundation of a national health data system and a socialized healthcare system," said privacy advocate Twila Brase, president and co-founder of the Citizens' Council for Health Freedom in a statement issued after the House voted in June to lift the ban.
"This would end all hope for protecting privacy in the exam room, enable surveillance and deep predictive analytics, and allow the creation of a lifelong, fully linked, cradle-to-grave medical record available to the millions who, due to the permissive HIPAA data-sharing rule, could have access without patient consent," Brase said.
20-Year Ban
Originally, HIPAA, which was enacted in 1996, required the creation of patient identifiers and other uniform standards for electronic data transmission to improve the reliability of health information. But Congress later banned HHS from expending funds to develop a unique patient identifier system, mainly because of privacy concerns.
"This ban has simply prevented us from getting to any details about how to actually resolve this debate, so lifting the ban itself would be a positive - just to move things forward."
—Kirk Nahra, WilmerHale
Since the ban was first enacted in 1999, Congress has repeatedly included wording in annual HHS appropriation bills to uphold the restriction.
Nothing's Perfect
Some privacy and security experts contend the explosive growth in the use of electronic health records greatly affects the patient identifier debate because matching patients to the right electronic records from a long list of sources is so challenging.
"Lifting this ban is long overdue," says Mac McMillan, founder and CEO emeritus of security consulting firm CynergisTek.
"While there is risk as there is with anything, the overwhelming feeling in the industry is that this is an issue where the benefit far outweighs the risk," he says. "Having a credible unique health identifier can support many things from interoperability to audit effectiveness to identity management to patient safety."
Privacy attorney Kirk Nahra of the law firm WilmerHale says issues involving patient IDs won't be solved simply by lifting the HHS funding ban - but it's a good start.
"All the funding ban lift would do is permit HHS to begin evaluating how best to do this," he notes. "It is the start of a process but nowhere near the end. The goal is to ensure better matching of patients. The core issue is how the upside of better matching is balanced for the potential privacy concerns with broader connections about patients."
Nahra says he doesn't believe there's really a viable private sector option for addressing major patient ID issues.
"Given that there are other identifiers that are used in other contexts, I think it is feasible to realize the benefits of better matching without creating undue privacy concerns, but that is very much a matter of ongoing debate," he says.
"This ban has simply prevented us from getting to any details about how to actually resolve this debate, so lifting the ban itself would be a positive - just to move things forward."